Drying Parsley
Drying parsley in the microwave gives you an 'instant result'.
Drying any herb is not easy - our ancestors had no choice in the matter but their homes were very different to ours.
To dry herbs in the conventional way involves having them hanging around for days or weeks - the results can be good or disastrous - ie they go mouldy and are unuseable.
---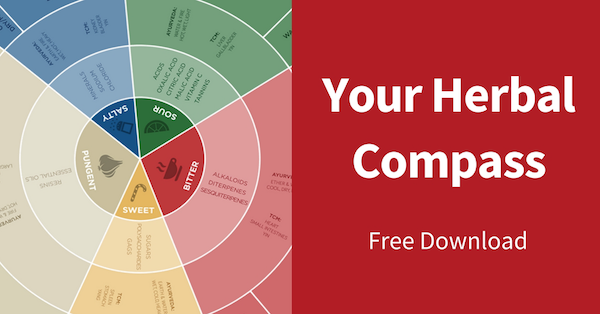 Have you ever felt lost or confused when learning about herbs?
Maybe you have a shelf full of herbal books and don't know where to begin. Or you're sick and tired of the "one size fits all" information on the Internet.
LearningHerbs has just released an AWESOME new training video – and it's free.
You'll learn the cure for information overload, and how to match the herb to the PERSON and not the illness.
It's powerful training… and it's 100% free:
P.S. When you sign up, you won't JUST get the video… You'll also get access to a complete downloadable packet with the Taste of Herbs Flavor Wheel, worksheets, and more!
Go get this training now: Click on the photo and get your free Herbal Compass
---
The problem with drying herbs in the old fashioned way is that if your results are bad, then you might not get another chance because the herbs have gone past their best or even stopped growing.
By drying in the microwave, you know within minutes if it's worked - if it's failed, you can simply go out and pick some more and have another go.
I'll give instructions here for parsley, but this method holds good for any herb.
One thing you need to bear in mind though is that drying with heat does impair the flavour to some extent - the heat destroys the essential oils - but the choice is yours - freezing is my preferred method of preserving herbs and the instructions are in the 'preserving herbs' section on the sidebar.
Drying Parsley
Pick your parsley before it flowers. It's best to do it in the morning just after the dew has evaporated and before the sun gets too strong - this is a lovely job.
If the parsley is muddy, then wipe it with a dry cloth and then place the sprigs on a microwave proof plate.
If it is very dirty, then you will need to wash it on the plant and leave it to dry naturally, so you might need to wait until next day.
Blast for 30 seconds and then turn the sprigs over and blast another 30 seconds.
Leave to cool and see if the sprigs are brittle - if they are, then crumble them into jars, if not, give them another 30 seconds.
It's quite simple and as you can see, takes very little time.
A word of caution here - one visitor has commented that her parsley burst into flames in the microwave - it's never happened to me, but just be careful.
Where would you like to go next?
The Herb Guide

›
Preserving Herbs
› Drying Parsley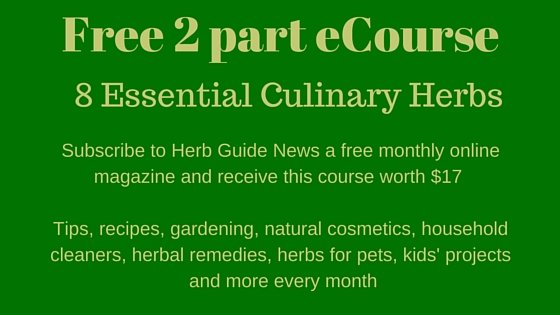 Some of the links on this site include affiliate links, providing the Herb Guide a small percentage of the sale at no additional cost to you. You are not obliged to use these links to make a purchase, but if you do, it helps to support this site.
---