Emmenagogue Herbs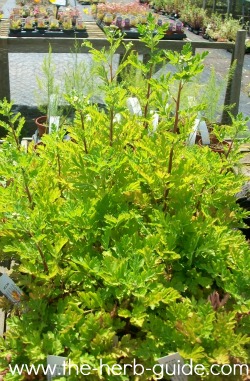 Emmenagogue herbs are generally meant to be those which will bring on your period.
They work in a variety of ways, but the end result is menstruation.
Abortificant herbs are also referred to as emmenagogue but they are taken to cause abortion (miscarriage) as opposed to bringing on your period.
---
Miracle-Gro Aerogarden with Gourmet Herb Seed Kit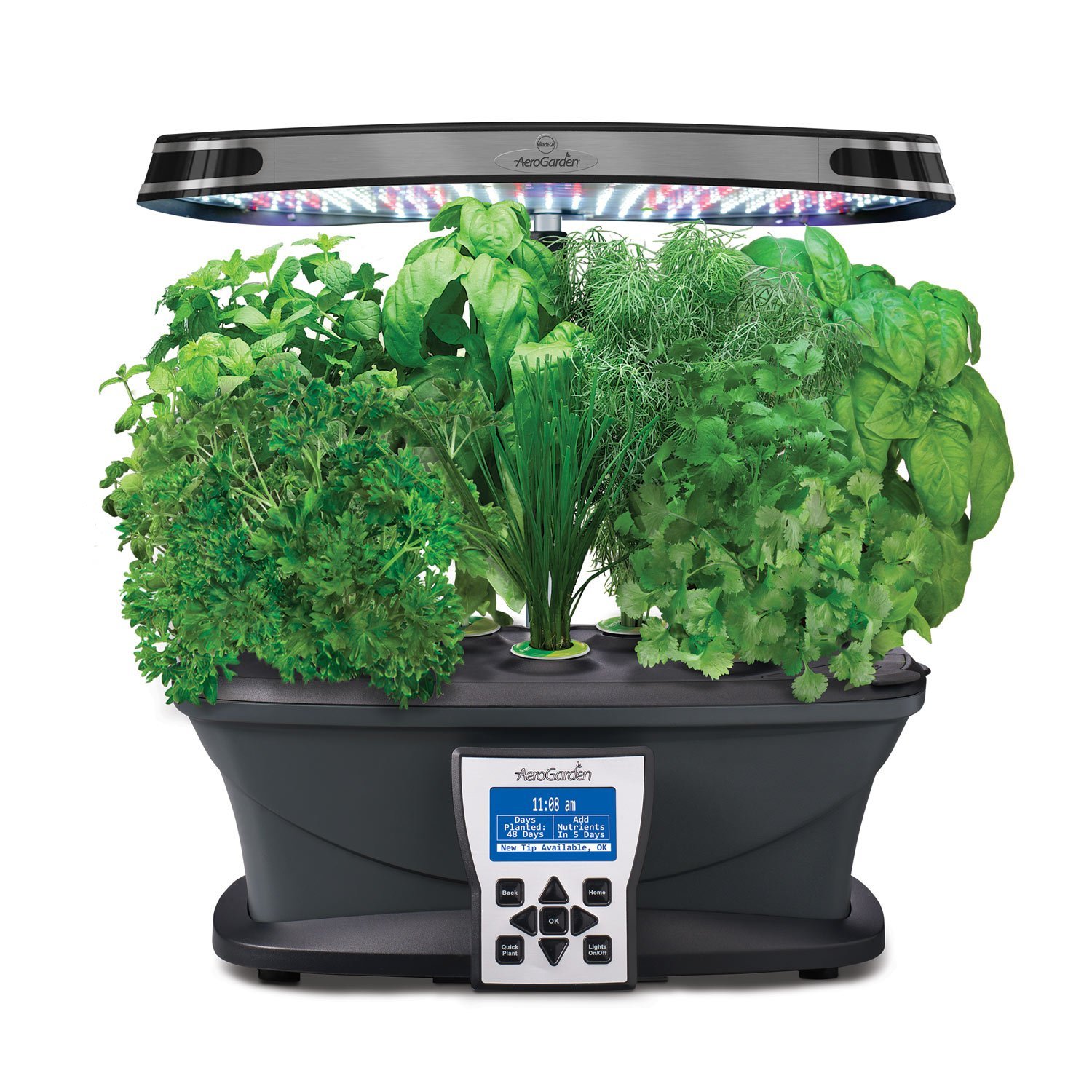 Indoor herb gardening is becoming very much the rage these days. You can just snip a few herbs off the stems, grab a tomato or chop a chilli while you're cooking. 
The indoor gardens look gorgeous in the house too with their lush green foliage and gentle background light.
You can grow flowers and buy blank pods to select your own seeds. 
The most trusted name in the market is Miracle-Gro and their flagship is the 6 or 7 pod model - Click on the photo or here to find out how to
set up an Aerogarden
programme the lights for optimum growth - it's not what you think!
find space in even the smallest kitchen
choose which kit to buy or whether you need the blank pods
trim the herbs to allow slower growing ones to catch up
preserve small quantities of herbs by drying or freezing
and much more
---
The two categories do overlap and it's not always easy to tell the difference between them. Many herbalists shy away from listing abortificants and in particular, giving advice as to their use.
However, if you're here on this page, it could be for many reasons - some ladies want to know what herbs to avoid during pregnancy - some want to know how to bring on a period which could be late for many reasons.
Nothing here is intended as 'advice' merely 'information'.
So - to business.
The action of an emmenagogue can be mild through strong depending on the herb (here for that list of emmenagogues)
You cannot rely on these emmenagogue herbs to produce a miscarriage if this is what you're looking for.
Likewise, if you are pregnant and want to avoid a miscarriage, then you should not worry if you eat some of these herbs.
The herbs in the 'mild' emmenagogue category are common herbs that you would find in normal cooking and should not damage or jeopardise a healthy embryo in culinary quantities.
The photo on this page is of Golden Feverfew, which falls into the mild category, along with ginger, parsley, sage, rosemary and yarrow.
So, don't worry if you've eaten some parsley sauce or sage and onion stuffing, it's not going to hurt you.
If you miscarry after eating a small quantity of any of these herbs, then your pregnancy was not viable in the first place - whatever has happened is not your fault.
Historically, women would use the stronger herbs to bring on menstruation if they did not want to be pregnant.
Currently, they are referred to as mild, medium and strong. 
How effective are they?
---
Sometimes these herbs can be difficult to obtain, so here's a couple of links to some online suppliers to help you - US or UK (Europe)
| | |
| --- | --- |
| | Black Cohosh which is in the medium category. See here for the different categories |
---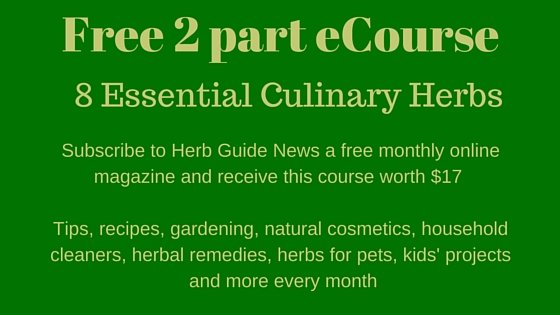 Some of the links on this site include affiliate links, providing the Herb Guide a small percentage of the sale at no additional cost to you. You are not obliged to use these links to make a purchase, but if you do, it helps to support this site.
The Herb Guide

›
Herbal Remedies
› Emmenagogue Herbs
---