Growing Horseradish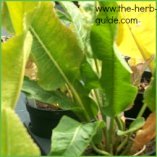 Growing horseradish is easy – the tricky bit is stopping it taking over your garden.
In the UK, it grows wild and is easily confused with dock.
Look closely at the photo here on the right.

---
Miracle-Gro Aerogarden with Gourmet Herb Seed Kit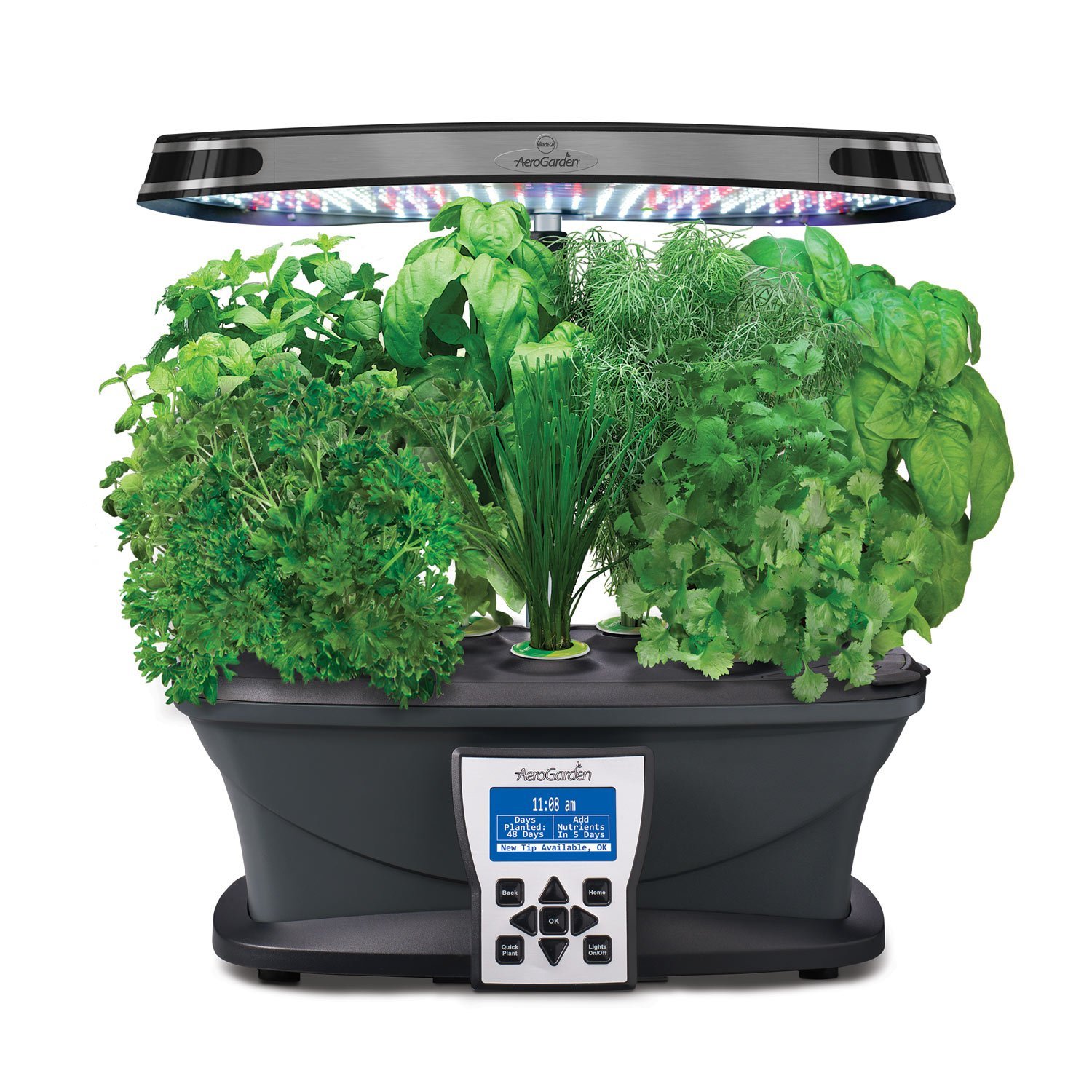 Indoor herb gardening is becoming very much the rage these days. You can just snip a few herbs off the stems, grab a tomato or chop a chilli while you're cooking. 
The indoor gardens look gorgeous in the house too with their lush green foliage and gentle background light.
You can grow flowers and buy blank pods to select your own seeds. 
The most trusted name in the market is Miracle-Gro and their flagship is the 6 or 7 pod model - Click on the photo or here to find out how to
set up an Aerogarden
programme the lights for optimum growth - it's not what you think!
find space in even the smallest kitchen
choose which kit to buy or whether you need the blank pods
trim the herbs to allow slower growing ones to catch up
preserve small quantities of herbs by drying or freezing
and much more
---
Horseradish leaves are not as wide as dock leaves and their edges are a bit wavy -  so be cautious if you think you have it growing in your garden already.
It is very versatile – not just as a sauce with beef, but it goes well with smoked mackerel, sausages, ham, trout, eggs and avocado.
It also has diuretic and digestive uses and is a natural antibiotic.
If you're on a low salt diet, then it is really useful as a seasoning.
Growing Horseradish
Horseradish will grow anywhere – and that's part of the problem;-)
Plant in early spring for harvest that year or autumn for harvest the following year.
Dig out a trench at least 2 feet (60cm) deep – horseradish has extremely long tap roots.
Replace about 15 inches (40cm) of topsoil and then add some compost .
Lay the roots of horseradish on this about 12 inches (30cm) apart and then cover with more soil. Firm in with your heel.
Seed can be sown in early spring – thin plants to 12 inches (30cm) apart.
Keep well watered.
Harvesting Horseradish
By mid fall (autumn) the roots should be ready to harvest.
Dig up all the plants.
Use the larger roots to make horseradish sauce and store the smaller ones in sand for replanting next year - the size of the smaller roots would be about the thickness of a pencil.
By digging up all the plants, you'll prevent the horseradish from growing out of control and taking over your garden.
Rescue Remedy for Horseradish
Well, if you're sure you've got horseradish and not dock, then you'll have to be ruthless and dig up what you don't need.
You'll probably have to do that more than once as well the following year – it grows like a weed once it's established.
Use the larger roots and store the thinner ones in sand for replanting.
You could plant some of the smaller shoots in pots – either give them away or sell them once they start into growth.
These pages will also be of interest to you
The Herb Guide

›
Growing Herbs
› Growing Horseradish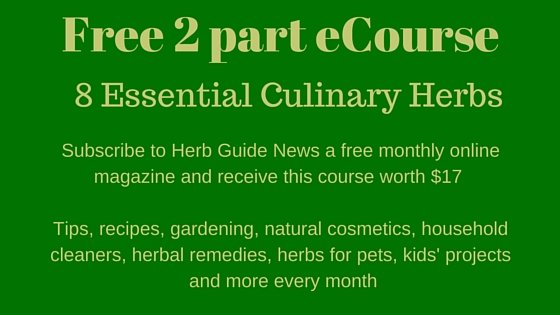 Some of the links on this site include affiliate links, providing the Herb Guide a small percentage of the sale at no additional cost to you. You are not obliged to use these links to make a purchase, but if you do, it helps to support this site.
---