Herb Recipes
Scientists destroy whole rain forests writing about the evils of salt and fats - by using herbs as a condiment, you can cut down on salt and fats to add flavour to your food.
Many fresh herbs contain valuable vitamins as well, so we're doing ourselves no end of good - personally, I subscribe to the 80/20 rule - if I eat healthily for 80% of the time, I give myself carte blanche to eat and drink what I like for the rest of the time:-)
There are over 60 herb recipes on this page - scroll down to see the photos and click where you like :-)

---
Miracle-Gro Aerogarden with Gourmet Herb Seed Kit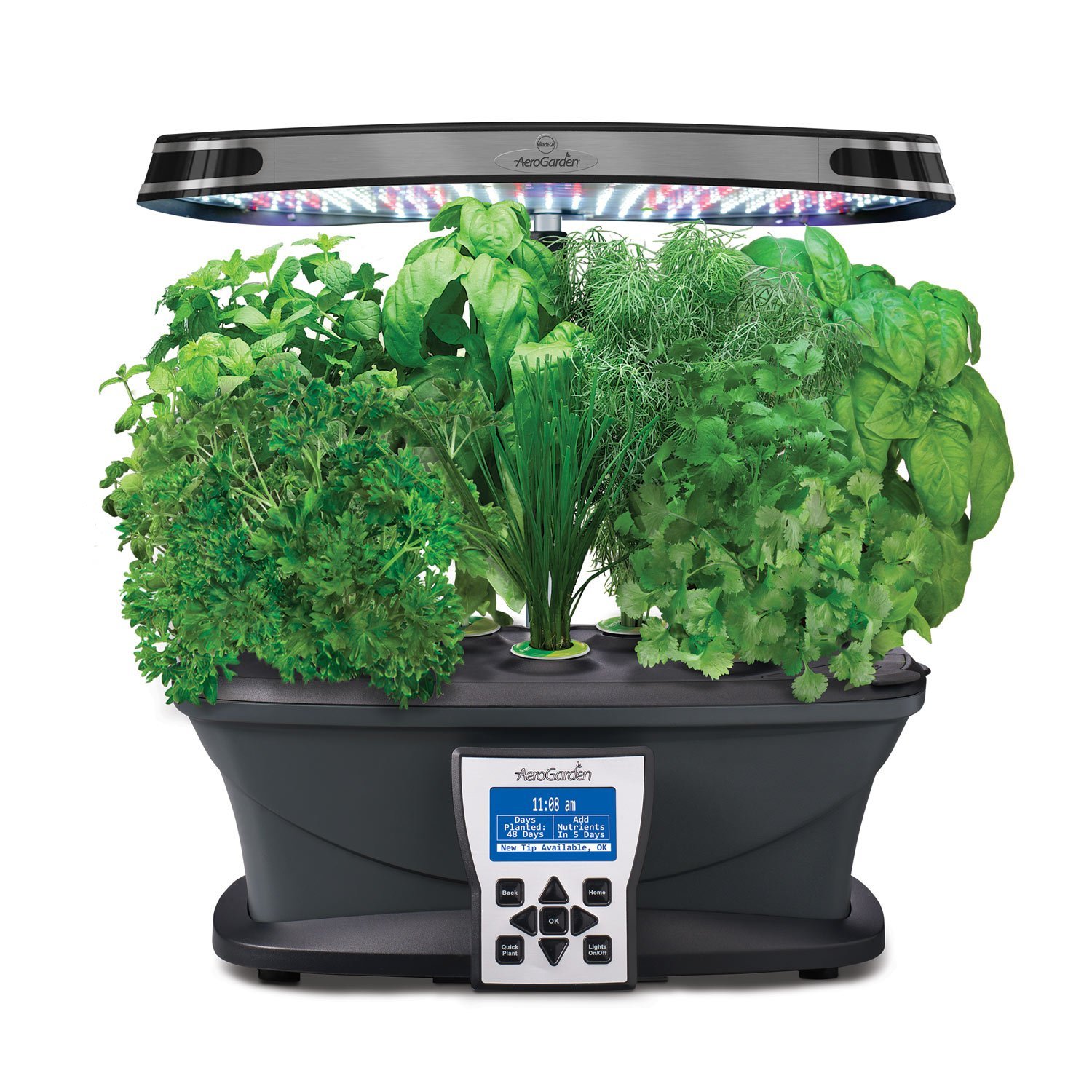 Indoor herb gardening is becoming very much the rage these days. You can just snip a few herbs off the stems, grab a tomato or chop a chilli while you're cooking. 
The indoor gardens look gorgeous in the house too with their lush green foliage and gentle background light.
You can grow flowers and buy blank pods to select your own seeds. 
The most trusted name in the market is Miracle-Gro and their flagship is the 6 or 7 pod model - Click on the photo or here to find out how to
set up an Aerogarden
programme the lights for optimum growth - it's not what you think!
find space in even the smallest kitchen
choose which kit to buy or whether you need the blank pods
trim the herbs to allow slower growing ones to catch up
preserve small quantities of herbs by drying or freezing
and much more
---
You will find that I use dried herbs as well as fresh - not in all herb recipes though, you can't make pesto with dried basil for instance - but I do not subscribe to the snob element that think you should only use fresh.
Companies spend millions on researching the best methods of drying herbs - our ancestors used drying as a method of preservation for all sorts of things - we haven't all got the time to grow or the money to buy fresh plants - dried is better than nothing.
You can preserve herbs or their flavour in many ways - freeze, dry (traditionally or in the microwave) add to oils or butters - The Herb Guide will tell you how to do all those things.

Tomato Basil Bisque
A creamy tomato basil bisque. Lovely topped with croutons and parmesan cheese. Serve with some crusty bread and butter.


Garlic Recipes
Lebanese Garlic Sauce
A very versatile garlic sauce - salad dressing, dipping sauce or marinade. Make a quantity to keep in the fridge.


Mint Recipes
Good with a cup of coffee or popped into your lunch box.

Parsley Recipes

Parsley Potato
A tasty, simple potato dish - serve either as a vegetable or a main course - delicious with crusty bread to soak up the sauce.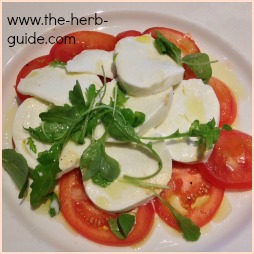 Sage Recipes


Sage Dressing Recipe
A simple sage dressing to serve with your turkey or chicken



Coriander Recipes
Coriander Chicken Stuffed Peppers
A Chicken chilli in a pepper - serve with avocado, soured cream, corn chips and tortillas. Then you eat the bowl - saves a bit of washing up :-)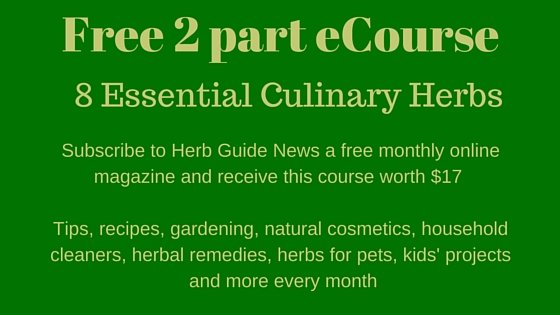 Some of the links on this site include affiliate links, providing the Herb Guide a small percentage of the sale at no additional cost to you. You are not obliged to use these links to make a purchase, but if you do, it helps to support this site.
---
The Herb Guide
› Herb Recipes