Ladybug Caprese Salad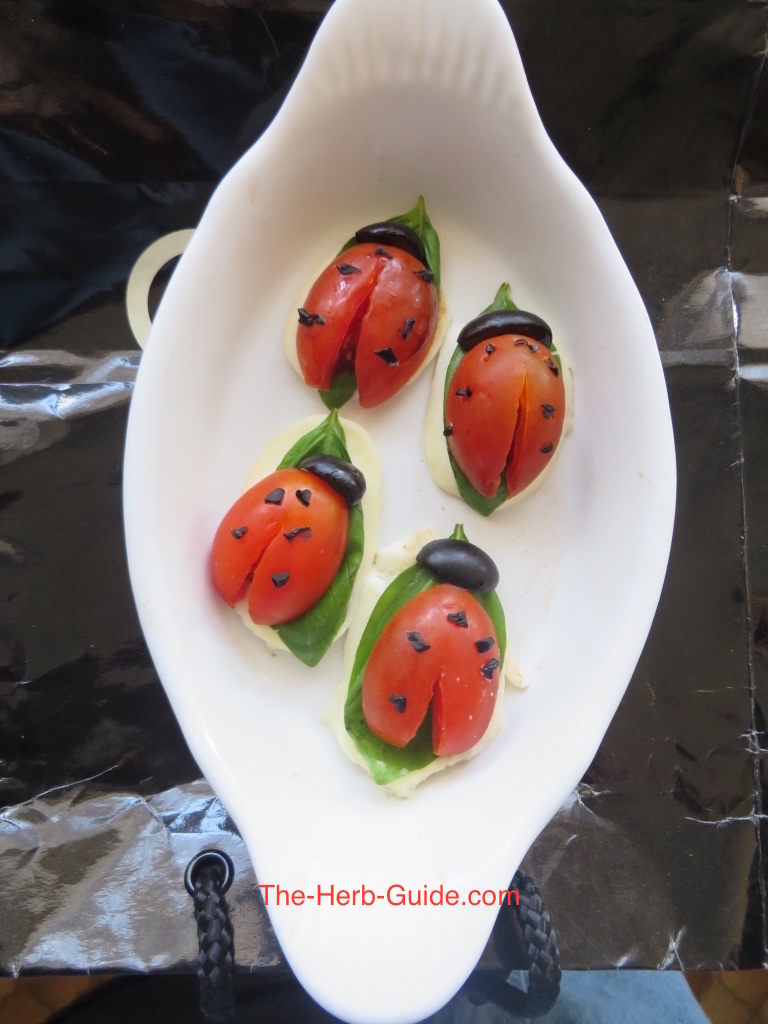 This is super simple to make but looks fabulous. 
So tasty, even the kids will clamour for salad! Great for a stunning dinner party appetiser or a fun lunch served with crusty bread.
It's a great way of presenting the classic tomato, basil and mozzarella salad known as 'Insalata Caprese'.
It is Italian in origin - traditionally, you would drizzle olive oil over it.
Here, it has black olives and balsamic glaze - a twist on the original.
I'm sure you will enjoy.
---
The ingredients couldn't be simpler.

Basil leaves

Tomatoes - small plum ones

Mozzarella cheese

Black olives

Balsamic vinegar glaze or olive oil to serve




Crusty bread if having as a lunch, if not, just serve alone as a light appetiser.




Slice the tomatoes in half then slit them lengthwise to make 'wings'.

Slice the cheese in rounds.

Tear off medium sized basil leaves.

Slice an olive into quarters - chop one quarter into tiny pieces.




Assemble:

One slice of mozzarella cheese

One Basil leaf

One half of miniature plum tomato - sliced to make ladybug wings

Quarter black olive for head

Tiny pieces of olive dotted down back to make spots - drizzle with balsamic or olive oil to your taste

Et Voila! 

I would serve two tomatoes to a portion for lunch with crusty bread or one tomato as an appetiser for a three course meal.
The Herb Guide

>
Herb Recipes
> Ladybug Caprese Salad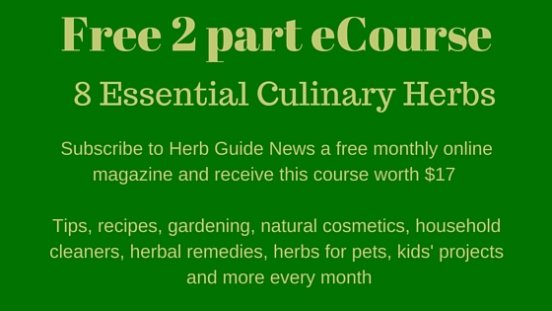 Some of the links on this site include affiliate links, providing the Herb Guide a small percentage of the sale at no additional cost to you. You are not obliged to use these links to make a purchase, but if you do, it helps to support this site.
Home
|
Contact
|
Sitemap
|
About Me
Herb Guide TV

---