Mint Jelly
The final step in the mint jelly tutorial.

It's not complicated, just boil up apples and mint, strain overnight and then make the jelly.

---
Miracle-Gro Aerogarden with Gourmet Herb Seed Kit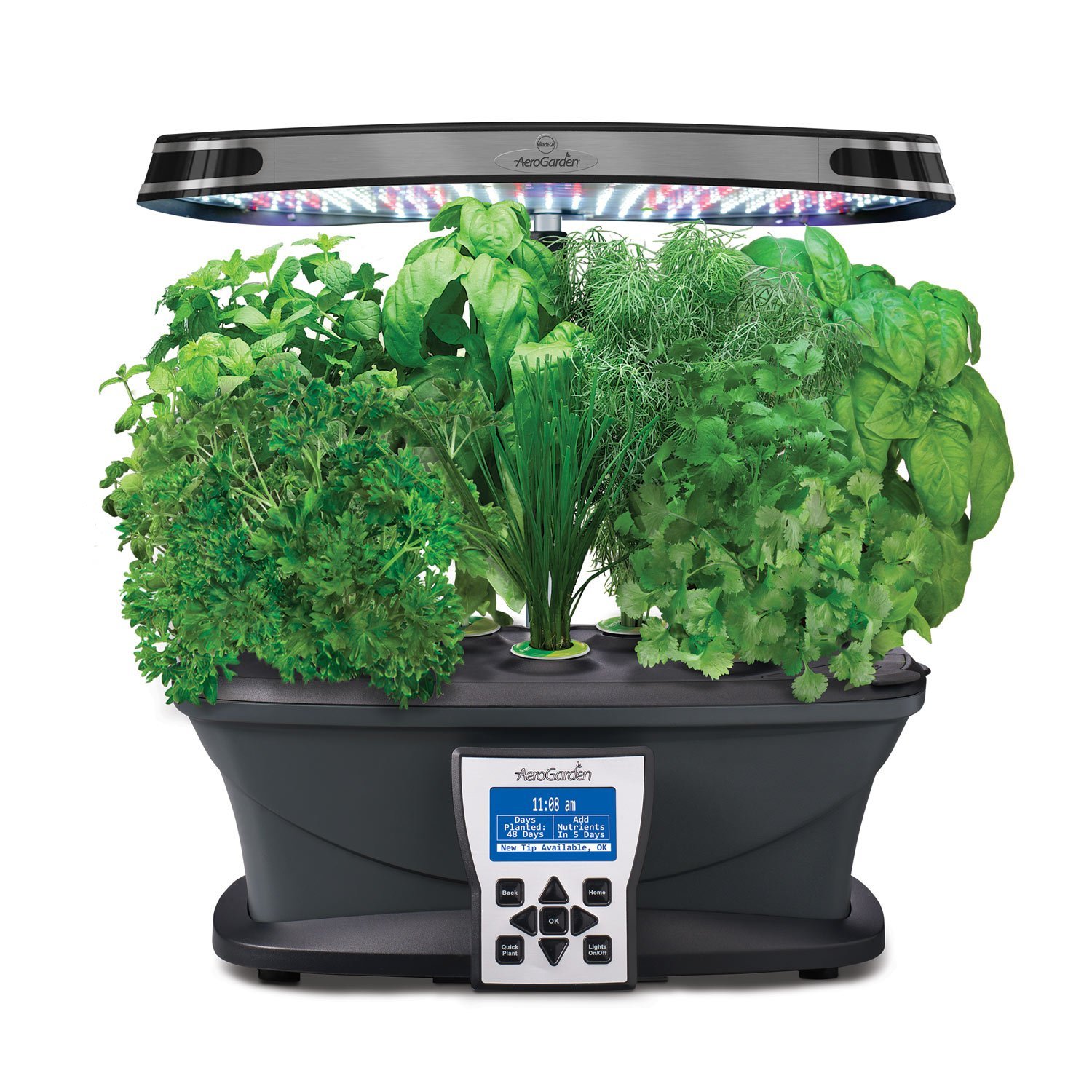 Indoor herb gardening is becoming very much the rage these days. You can just snip a few herbs off the stems, grab a tomato or chop a chilli while you're cooking. 
The indoor gardens look gorgeous in the house too with their lush green foliage and gentle background light.
You can grow flowers and buy blank pods to select your own seeds. 
The most trusted name in the market is Miracle-Gro and their flagship is the 6 or 7 pod model - Click on the photo or here to find out how to
set up an Aerogarden
programme the lights for optimum growth - it's not what you think!
find space in even the smallest kitchen
choose which kit to buy or whether you need the blank pods
trim the herbs to allow slower growing ones to catch up
preserve small quantities of herbs by drying or freezing
and much more
---
You will need another bunch of fresh mint.

It's times like these, that I appreciate the rampant nature of mint as it's plentiful in the garden!

You will need an equal ratio of sugar to apple juice to make the jelly.

So - 1 pint to 1lb - 1 cup, 1 cup etc.

Put the sugar and mint apple juice into a pan and stir over a low heat until the sugar has dissolved.

Whilst the juice is getting hot, finely chop the mint,

This will be in the final jelly.

Add the mint to the pan and bring the mixture up to a boil.

I use a thermometer - it is the most efficient way of making jam or jelly.

It needs to come to 220F/102C.

This takes around 10 minutes or so.




You can add a few drops of green food color if you like.

I have here as it makes it easier for you to see the foaming of the mint juice.

You can test for set by dipping in a spoon and allowing the mixture to cool a little.

Push the jelly with your finger and if it wrinkles, then it is probably ready to set.

| | |
| --- | --- |
| You can use a jelly funnel if you like or pour the mint mixture straight into a sterilised jar. | |
| | |
| --- | --- |
| Here is the finished product, sealed and labelled with the date it was made. | |
More mint recipes - where would you like to go next?
The Herb Guide

›
Herb Recipes
› Mint Jelly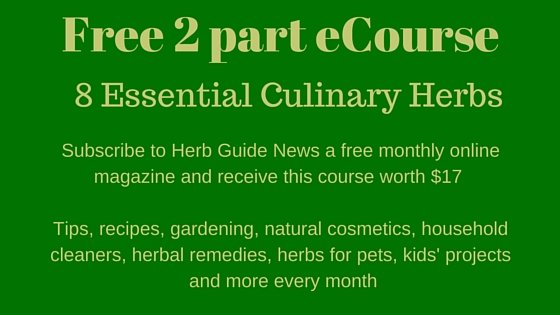 Some of the links on this site include affiliate links, providing the Herb Guide a small percentage of the sale at no additional cost to you. You are not obliged to use these links to make a purchase, but if you do, it helps to support this site.
---