---
Have you ever felt lost or confused when learning about herbs?
Maybe you have a shelf full of herbal books and don't know where to begin. Or you're sick and tired of the "one size fits all" information on the Internet.
LearningHerbs has just released an AWESOME new training video – and it's free.
You'll learn the cure for information overload, and how to match the herb to the PERSON and not the illness.
It's powerful training… and it's 100% free:
P.S. When you sign up, you won't JUST get the video… You'll also get access to a complete downloadable packet with the Taste of Herbs Flavor Wheel, worksheets, and more!
Go get this training now: Click on the photo and get your free Herbal Compass
---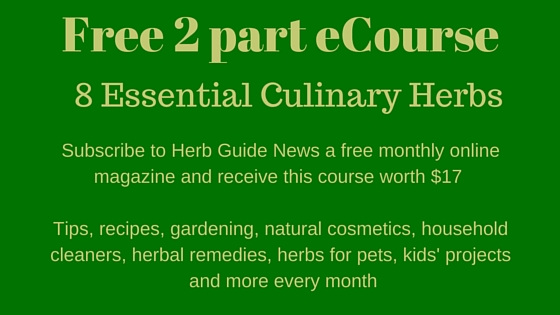 Some of the links on this site include affiliate links, providing the Herb Guide a small percentage of the sale at no additional cost to you. You are not obliged to use these links to make a purchase, but if you do, it helps to support this site.