Rosemary Christmas Tree
A Rosemary Christmas Tree is a good idea if you have limited space or want a centrepiece for a large dining table.

The smell is divine. A lovely, piney aroma will permeate your home for Christmas.

Garden centers will sell them ready shaped and possibly decorated around December, but you can easily make your own.



---
Miracle-Gro Aerogarden with Gourmet Herb Seed Kit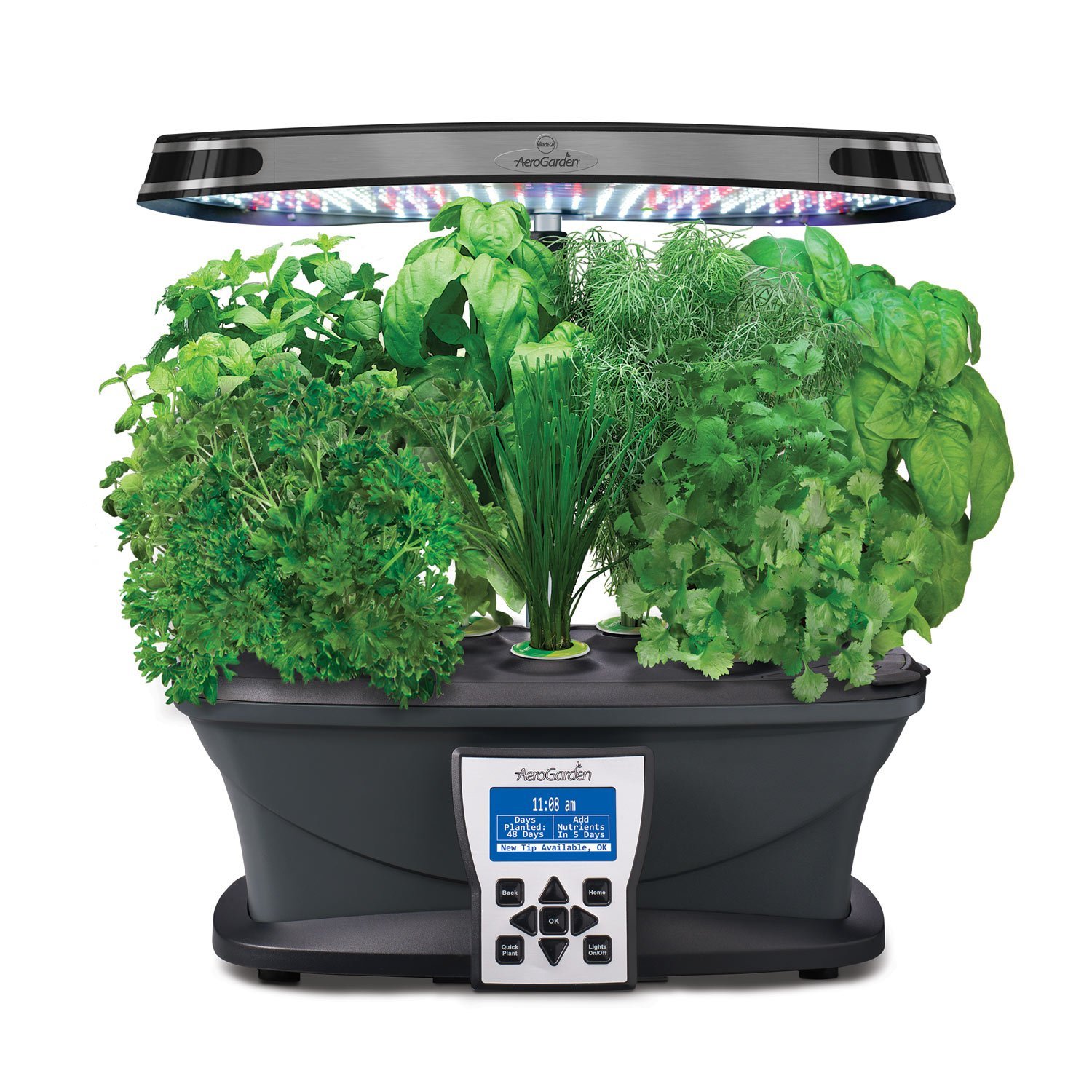 Indoor herb gardening is becoming very much the rage these days. You can just snip a few herbs off the stems, grab a tomato or chop a chilli while you're cooking. 
The indoor gardens look gorgeous in the house too with their lush green foliage and gentle background light.
You can grow flowers and buy blank pods to select your own seeds. 
The most trusted name in the market is Miracle-Gro and their flagship is the 6 or 7 pod model - Click on the photo or here to find out how to
set up an Aerogarden
programme the lights for optimum growth - it's not what you think!
find space in even the smallest kitchen
choose which kit to buy or whether you need the blank pods
trim the herbs to allow slower growing ones to catch up
preserve small quantities of herbs by drying or freezing
and much more
---
You will need to get a rosemary shrub at some point, buy it in the Spring or take one out of your garden - make sure it's an upright one as some rosemary shrubs cascade - very pretty, but not the right material for an indoor christmas tree.
Put it in a large pot.
If you can mix the potting compost with some small vermiculite or similar, it will keep the plant well drained.
Rosemary likes water, but not to sit in. It can't 'breathe' if it's waterlogged.
A good idea is to put gravel in the base of a dish then put the pot with the rosemary christmas tree on that.
When you water, the excess will drain away.
So, when you have a rosemary shrub the size of the tree you want, trim it into a cone shape.
Just snip away, although it's a woody shrub, you can easily trim it with scissors.
I suggest you strip the leaves off the trimmings and either dry them or freeze them for culinary use.
When you have the shape you want, then you can decorate it.
Try to find some small decorations, but if you can't, then the kids can make some.
Get them to spray some small pasta bows in gold or silver, then you can tie these on with some lurex gold or silver thread.
Use some fine tinsel to drape as a garland around the tree.
If you can't find a small star for the top, then make one out of cardboard and spray it to match.
If you can't draw a star shape, then just draw two triangles and cross them in the middle to make a 6 pointed star.
After the season is over, you'll need to keep the plant indoors until the spring, when you can gradually introduce it back to outdoors.
Rosemary loves full sun, so keep it in its pot in a sunny place so that it can recuperate from its time indoors.
Next year, you can trim it back again and bring it back indoors.
Where would you like to go next?
The Herb Guide

›
Growing Herbs
› Rosemary Christmas Tree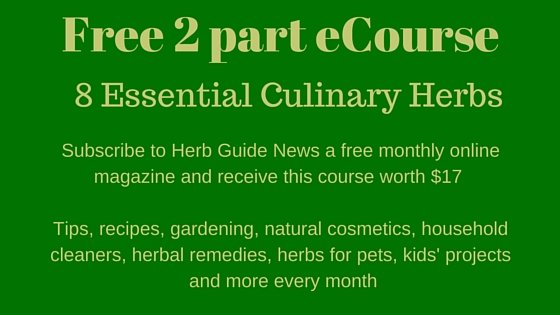 Some of the links on this site include affiliate links, providing the Herb Guide a small percentage of the sale at no additional cost to you. You are not obliged to use these links to make a purchase, but if you do, it helps to support this site.
---