Shrimp Pasta Recipe
Shrimp alla Diavlo
This shrimp pasta recipe is the famous and sought after shrimp alla diavlo.
I had an email from Tim telling me that he'd been on holiday and they'd had this dish and couldn't find the recipe - a bit of research and here we are :-)
It's a spicy combination of tomato, herbs, garlic and pepper.
Where would you like to go next?
---

Shrimp Pasta Recipe - Shrimp alla Diavlo

1lb (500g) shrimp or prawns - defrosted if frozen
4 tablespoons olive oil
2 oz (50g) stick butter
2 cloves garlic, crushed
1 onion peeled and finely chopped
1 hot pepper, seeded and halved
1/4 teaspoon red pepper flakes
1 teaspoon dried thyme
1/2 cup fresh chopped parsley
1 teaspoon dried basil
1 bay leaf
1 teaspoon dried oregano

14oz can peeled and chopped tomatoes

1 glass white wine

Salt and pepper, to taste

Melt butter in olive oil and gently fry the garlic and onion until soft and transparent.
Stir in the tomatoes and simmer for 5 minutes.
Add remaining ingredients except the shrimp and parsley.
Stir well and Simmer for about 30 minutes until the mixture is thick.
At this point, you can leave the tomato sauce to cool to infuse the flavours - taste and season with pepper if required.
Remove bay leaf and hot pepper halves.
Bring the mixture back to simmering point and add the shrimp and parsley and heat through - a few minutes, don't overcook the shrimp or it will become tough.
Cook pasta (your choice) according to directions.
Drain and toss the pasta with half of the sauce.
Put the pasta into warmed serving bowls.

Top with extra sauce and seafood and serve immediately with grated parmesan cheese and some crusty bread to mop up the sauce.
The alla diavlo recipe would go equally well with chicken. You would need to cook your chicken and then put it into the sauce at the point you leave it to cool. It would be a useful way of using up leftover chicken from your roast one day.
If you cook it in advance, then leave it a while (even overnight if you like) then the flavors will infuse and make it more intense. It can also thicken the sauce a little.
Add the shrimp to the sauce when you re-heat - don't add it before you're ready to serve with the pasta or the recipe will toughen the shrimp and it won't taste as tender as it could.

I often cook my spicy dishes in advance and leave them - chilli and curry are always more tasty on the second day.
You can use any form of seafood you like really but the most common is shrimp.
The Herb Guide

›
Herb Recipes
› Shrimp Pasta Recipe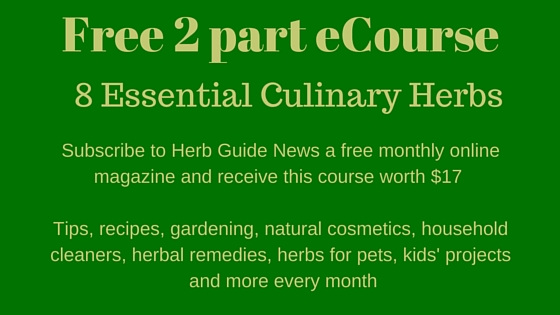 Some of the links on this site include affiliate links, providing the Herb Guide a small percentage of the sale at no additional cost to you. You are not obliged to use these links to make a purchase, but if you do, it helps to support this site.
Home
|
Contact
|
Sitemap
|
About Me
Herb Guide TV

---