Hello
I hope you're feeling fabulous!
This month's issue is focussing on Oregano
There's a real neat kid's project to make herbal beads, how to make a rain barrel, grow a pizza! and a handy download to refer to on Herbs for Animals.
A great article on indoor pests and an insecticidal spray which will serve you well if you're growing a few herbs on your kitchen windowsill.
Recipes, remedies, gardening tips.
This issue is chock full of interesting articles and videos.
Please also check out the Herbal Academy of New England's Five Days of Give-aways, it was just announced hours ago and the link is in the magazine. I have brought the publishing forwards a day, so that as many people as possible will be able to get in the five day draws - time zones make a difference.
Click on the photo to read the full magazine online - the list of contents is below the photo.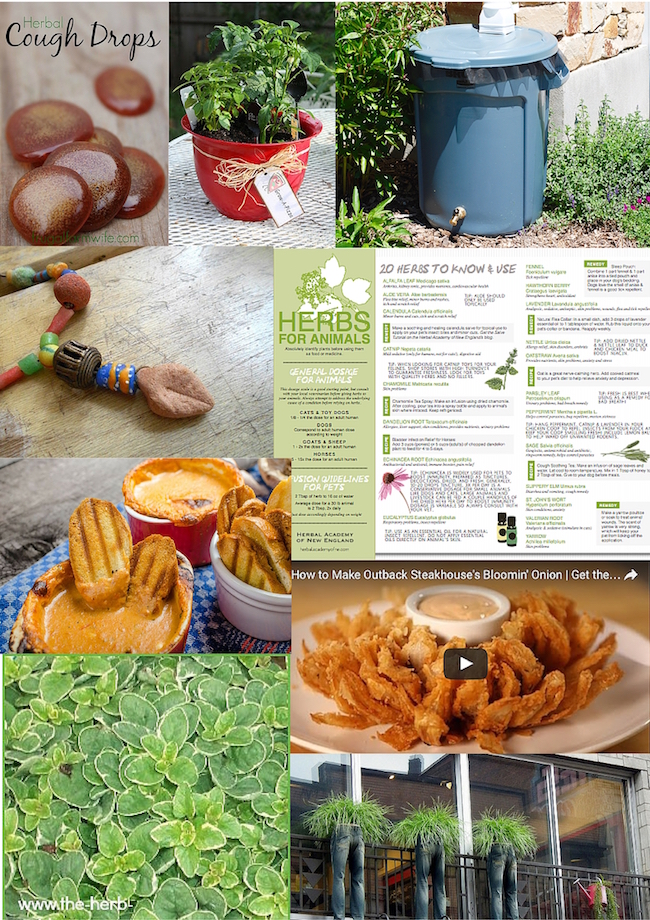 So we have:

Growing Oregano

Health Benefits of Oregano

Grow a Pizza

Cheese Garlic Dip

One Pot Oregano Chicken (video)

Bloomin' Onion (video)

Herb Chart for Pets

How to Make a Rain Barrel

Oregano Oil Usage

Homemade Cough Drops

Unusual Balcony Planting Ideas

DIY Toilet Cleaning Bombs

How to Dry Herbs in Small Quantities

Aromatherapy Candles

Indoor Garden Pests

Insecticidal Soap Recipe

Castile Soap Uses

Real Food on a Budget Tips

As always, email me questions and comments - I really love to hear from you.

I would be so grateful if you would forward this email to any of your friends you think might be interested. Don't forget to tell them that they can pick up a free copy of my eCourse, 8 Essential Culinary Herbs.

Join the Facebook page if you 'do' Facebook - share on Pinterest - invite friends - just spread the word.

See you in July :-)

Bye for now and the all very best to you and yours.

Liz



Like the Facebook Page to receive regular updates as well - I do post most days, something funny, useful or thought provoking. It's a great place to interact and I will see your questions or comments almost immediately. There are over 5000 members.

Herb Magazine Facebook page
---
Recent new and updated pages can all be found on the Herb Guide Blog.


I have written an eCourse 8 Essential Culinary Herbs which I am giving away to people who subscribe to my eZine.

If you have not yet downloaded this, then please go to this invitation page and complete the form to get your copy delivered to your inbox.

If you have any questions or comments, then please go here.


That page is for public comsumption - if you want a private email, then use the contact page on the navbar.

I would love to hear from you.