Hello
I hope you're feeling fabulous!
This month's issue is focussing on using herbs.
You'll likely have herbs ready for harvest and there's so many ways to use them.
You might like to preserve some for winter use - freezing and drying are just two of the ways.
There's recipes, remedies, gardening tips, crafts and household hacks.
This issue is chock full of interesting articles and videos.
The Herbal Academy of New England is offering a 15% discount on their courses. The offer runs from 17th August, so I've brought this issue forwards a few days to let you know.
You can read all about the Introductory Course as I've written a review of each unit and gone over the individual lessons.
Click on the photo to read the full magazine online - the list of contents is below the photo.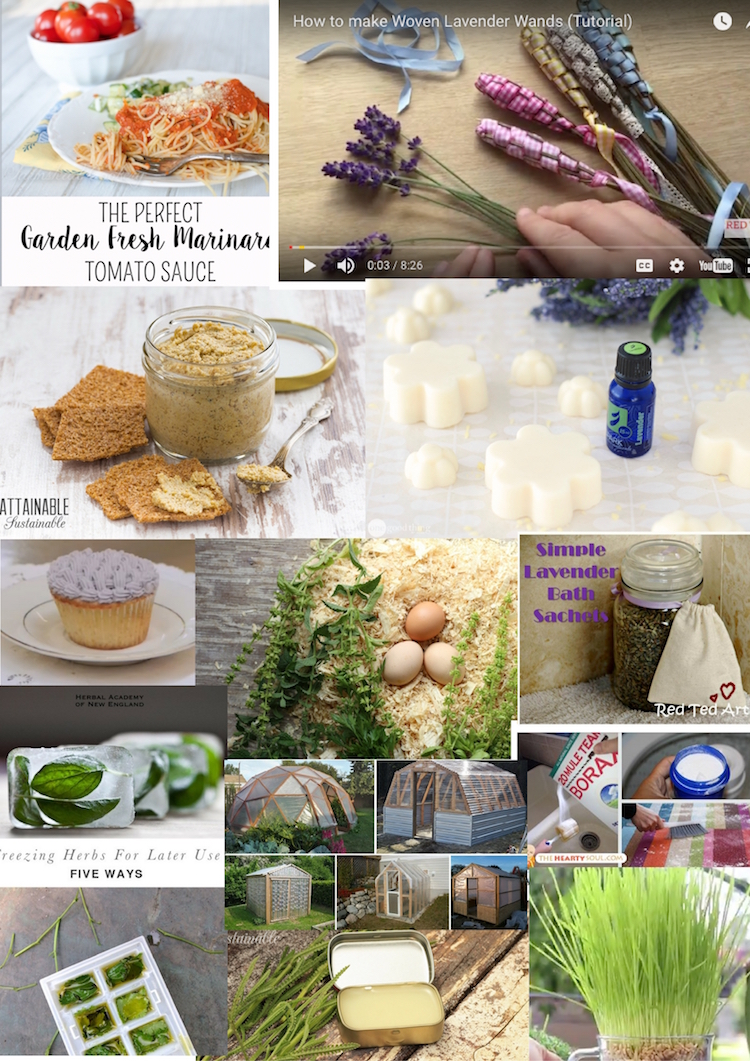 So we have:

Tomato Basil Spaghetti Sauce

5 Ways to Freeze Herbs

Diapers Help Your Plants Grow (video)

Homemade Mustard

Lavender Buttercream

Lavender Wands (video)

Herbs for Chickens

Greenhouse Plans

Herbal Salves

Lavender Bath Sachets

Bug Bite Balm

Basil Pesto

Growing Herbs from Cuttings

Drying Lavender

Four Thieves Disinfectant Spray

As always, email me questions and comments - I really love to hear from you.

I would be so grateful if you would forward this email to any of your friends you think might be interested. Don't forget to tell them that they can pick up a free copy of my eCourse, 8 Essential Culinary Herbs.

Join the Facebook page if you 'do' Facebook - share on Pinterest - invite friends - just spread the word.

See you next month.

Bye for now and the all very best to you and yours.

Liz



Like the Facebook Page to receive regular updates as well - I do post most days, something funny, useful or thought provoking. It's a great place to interact and I will see your questions or comments almost immediately. There are over 5000 members.

Herb Magazine Facebook page
---
Recent new and updated pages can all be found on the Herb Guide Blog.


I have written an eCourse 8 Essential Culinary Herbs which I am giving away to people who subscribe to my eZine.

If you have not yet downloaded this, then please go to this invitation page and complete the form to get your copy delivered to your inbox.

If you have any questions or comments, then please go here.


That page is for public comsumption - if you want a private email, then use the contact page on the navbar.

I would love to hear from you.