Hello
I hope that you are well.
So excited - I've started this new section on The Herb Guide for Garden Projects.
Whilst I was researching content for The Herb Magazine (I did mention that I've launched a new magazine, didn't I? LOL) I found lots of photos, pins and articles about garden features.
Well, I thought I'd have a little section on my site for some of them - just so that I can share with my visitors. Not everybody has a smart phone or tablet that they can read my magazine, so until I can get my head around a PDF version, I'll share a bit of what I find as well.
So - can you guess what this water feature is made out of?
There are no prizes for guessing - give yourself a pat on the back and a 'well done' if you get it right.
I think it looks fabulous and will definitely be getting some xxxxxxxxxxxxxx to have a go at making one of these things.
Incidentally, if any of you are writers, website owners, bloggers or similar, I am taking submissions for the magazine. It's a free advert for your products or visitor boost for your site. Let me know if you want to submit something for inclusion or if you have any suggestions for people I might approach who would be interested.
Just one more thing - if you were thinking about doing the Herbal Courses at the Herbal Academy of New England, they are suspending registration from 4th October - they are migrating their site. If you've registered, then the course is still available for you to access, but new registrations will be started again later in the year. They haven't said exactly when.
Anyway - first link is to the project - tell me what you think. Guess before you click through, because the title of the page gives it away.

Second link naturally, is to my magazine - this is a fabulous issue and I'm really proud of it. I have had some great feedback, for which I'm very grateful.
GooglePlay has a free 7 day trial built into the App and if you didn't use your Apple free trial last issue, you can still use it this issue - just follow the instructions - if you have any problems, email me and I'll do my best to help. Bear in mind, I'm still learning too though!
If you decide to sign up and you really don't like it, then email me your details and I'll refund you - no questions asked.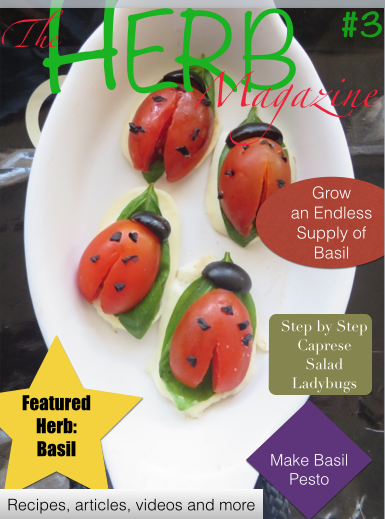 I am loving the Introductory Herbal Course I've signed up for from the world famous Herbal Academy of New England.

I have completed Unit 1 and you can read my experiences and thoughts in the magazine.

Do have a look at the course, you'll find it really interesting. I'm so impressed with the content of it.

They also do an Intermediate course and an Advanced course starts this year.

As I said, you have until 4th October to register, if you miss that, you will have to wait until their site is migrated. There is a free sample of the course for you to 'try before you buy' which will give you a really good idea of what's on offer. I'm loving it!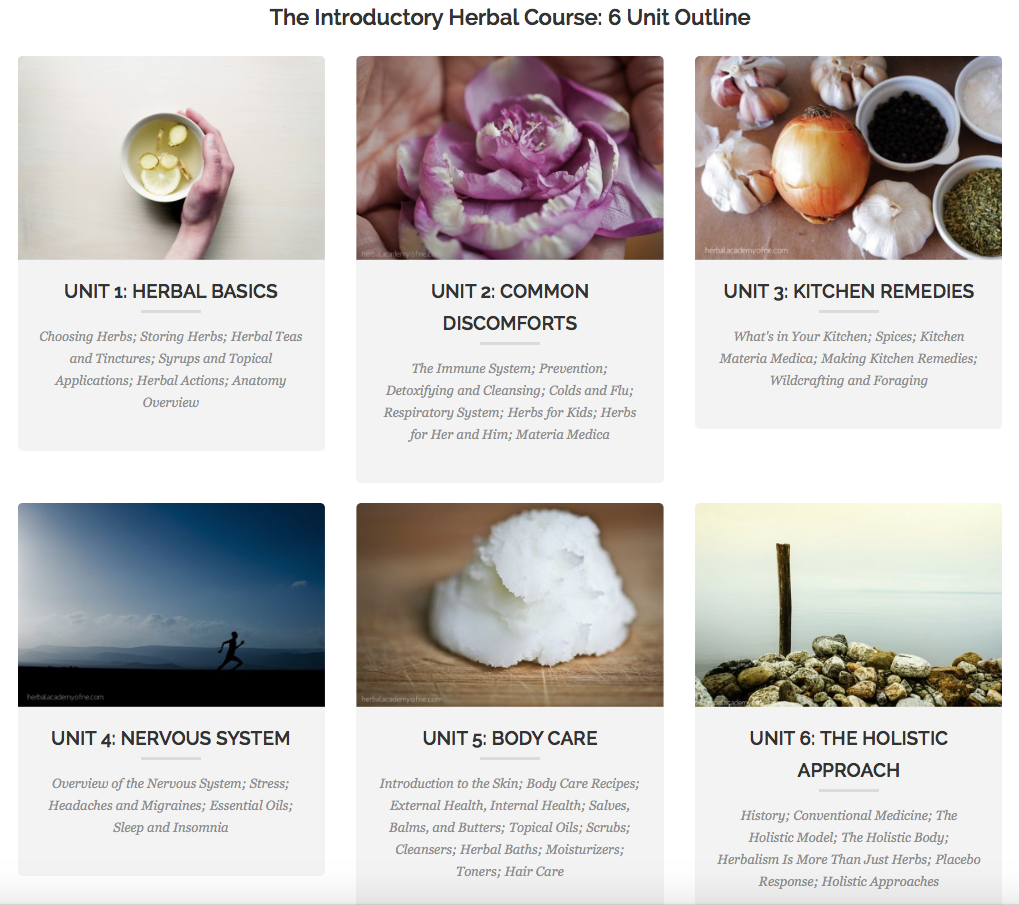 Like the Facebook Page to receive regular updates as well - I do post most days, something funny, useful or thought provoking. It's a great place to interact and I will see your questions or comments immediately.
Herb Magazine Facebook page
If you like the magazine I would love it if you could leave me a review in the App - that would be fabulous!
I'd love contributions or questions for me to answer in the magazine, so get in touch if you have something you want to ask or send in.
Issue 4 is covering garlic - so get those questions in fast - issue 5 is sage and 6 is rosemary.
OK - so that's it for now - hope to see you next time.
Bye for now
All the best
Liz
---
Recent new and updated pages can all be found on the Herb Guide Blog.


I have written an eCourse 8 Essential Culinary Herbs which I am giving away to people who subscribe to my eZine.

If you have not yet downloaded this, then please go to this invitation page and complete the form to get your copy delivered to your inbox.

If you have any questions or comments, then please go here.


That page is for public comsumption - if you want a private email, then use the contact page on the navbar.

I would love to hear from you.