Hello
I hope that you are well.
After slightly fewer hiccups than last time, I am very pleased to announce that the third issue of The Herb Magazine is now available. Wow! is this a steep learning curve - it looked so easy!
I was so pleased with the feedback I got from the first two issues - thank you.
This issue is even bigger with more articles and information.
The focus herb this issue is basil - there are videos on propagating basil and making basil pesto, step by step photos for the cute ladybug Caprese Salad on the cover and a lemon basil cake. Different ways you can preserve basil and a run down of what a great herb basil is for a beginner.
I'm sharing a fabulous video on making those wavy hypertufa pots (always wondered how it was done and now I know!) and there's a great recycling idea for planting - you'll understand what I mean when you see the photos!
Basil dog treats to bake, a soothing skin softening lotion bar to make and lots more. This is all information that isn't on the website and you'll find it very interesting and useful.
It's now published on GooglePlay as well as the Apple Newsstand and if you click on the photo below, you'll find out how to get this issue.
GooglePlay has a free 7 day trial built into the App and if you didn't use your Apple free trial last issue, you can still use it this issue - just follow the instructions - if you have any problems, email me and I'll do my best to help. Bear in mind, I'm still learning too though!
If you decide to sign up and you really don't like it, then email me your details and I'll refund you - no questions asked.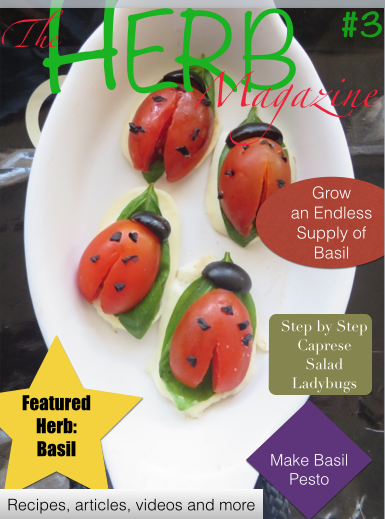 I am loving the Introductory Herbal Course I've signed up for from the world famous Herbal Academy of New England.

I have completed Unit 1 and you can read my experiences and thoughts in the magazine.

Do have a look at the course, you'll find it really interesting. I'm so impressed with the content of it.

They also do an Intermediate course and an Advanced course starts this year.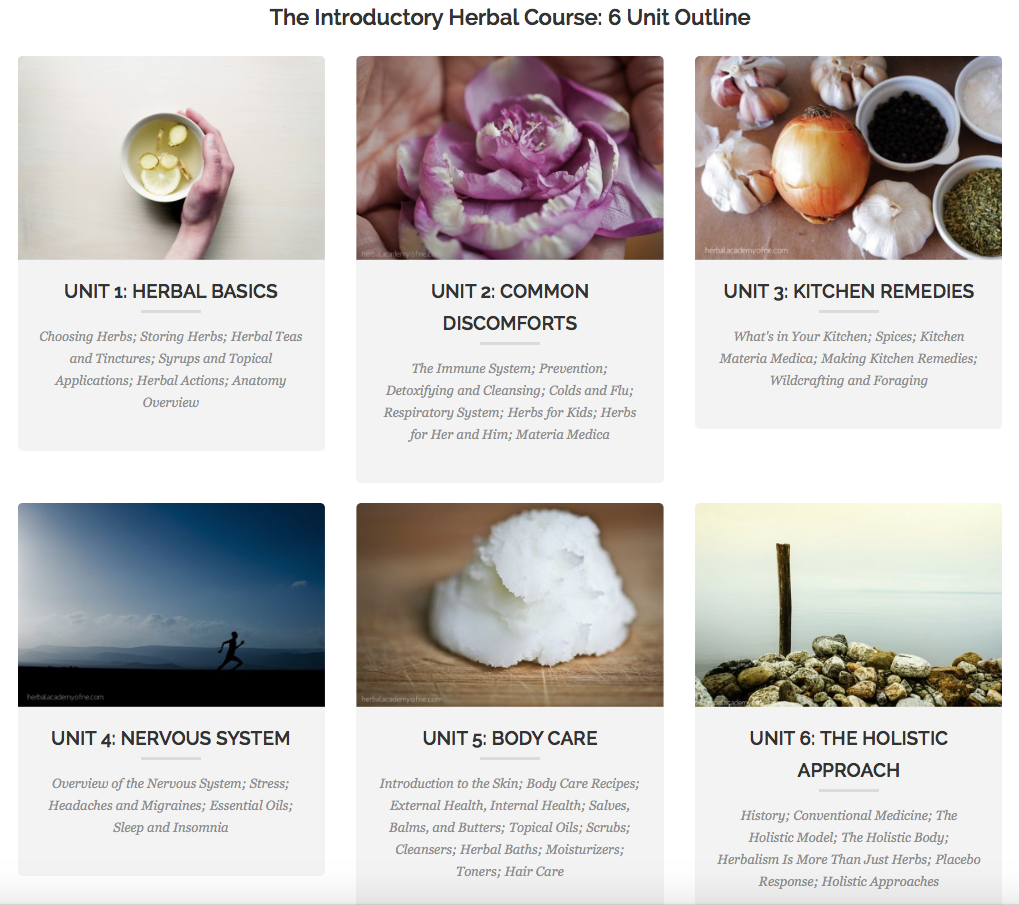 Justine Thyme and Sweet Cicely put in another appearance.

Like the Facebook Page to receive regular updates as well - I do post most days, something funny, useful or thought provoking. It's a great place to interact and I will see your questions or comments immediately. Herb Magazine Facebook page
If you like the magazine I would love it if you could leave me a review in the App - that would be fabulous!

I'd love contributions or questions for me to answer in the magazine, so get in touch if you have something you want to ask or send in.

Issue 4 is covering garlic - so get those questions in fast - issue 5 is sage and 6 is rosemary.

OK - so that's it for now - hope to see you next time.

Bye for now

All the best

Liz
---
Recent new and updated pages can all be found on the Herb Guide Blog.


I have written an eCourse 8 Essential Culinary Herbs which I am giving away to people who subscribe to my eZine.

If you have not yet downloaded this, then please go to this invitation page and complete the form to get your copy delivered to your inbox.

If you have any questions or comments, then please go here.


That page is for public comsumption - if you want a private email, then use the contact page on the navbar.

I would love to hear from you.