Hello All
Hope this finds you well.
I have written the tutorials with photos Mint Jelly and Rosemary Oil for Hair - as a bonus, there's Mint Sauce as well.
The mint jelly may look complicated, but it's really not - you just need to cook the apples then allow the juice to drain out, then make the jelly. It's all there in photos and just drop me a line if you need more help.
The rosemary oil and the mint sauce are very simple.
Just a word of caution re the Rosemary Oil - if you have blonde hair, then use chamomile - rosemary will darken your hair.
OK then - I'll cut the chat and here you are
I hope you find the tutorials useful - if you have any questions or comments, then please email me or leave feedback via the Facebook commenting box at the bottom.
I love to hear from you.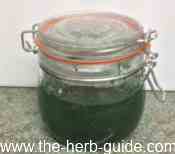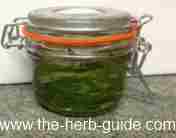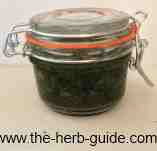 So that's it for now - short and sweet like I said.

If you have any suggestions for tutorials that you would like me to write, then please get in touch - at the moment, it's Garlic Mushrooms and Lavender and Honey Ice Cream.

Regards

Liz
---
By the way - I have uploaded my 50 Fish and Seafood Soup Recipes eBook as a 5 part eCourse - please visit here to get your copy.

Recent new and updated pages can all be found on the Herb Guide Blog.


I have written an eCourse 8 Essential Culinary Herbs which I am giving away to people who subscribe to my newsletter.

If you have not yet downloaded this, then please go to this invitation page and complete the form to get your copy delivered to your inbox.

If you have any questions or comments, then please go here.


That page is for public comsumption - if you want a private email, then use the contact page on the navbar.

I would love to hear from you.