Growing Herbs from Cuttings

As an Amazon Associate I earn from qualifying purchases

This is the second part of growing herbs from cuttings - for part 1 go here - go on, I'll be waiting for you when you get back :-)

Step 4 Leave them to root.
Now - if it's a tender species then you need to keep these indoors.
Either put a plastic bag secured with an elastic band over to maintain the humidity or use a covered propagator - you could use one with bottom heat which will help cuttings root better. Be careful not to let the plastic touch the leaves - use a few CLEAN sticks to hold the polythene away.
---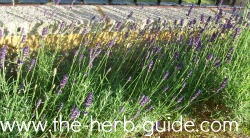 You could also use a cut off plastic drinks bottle to make a cloche over the pot – just cut a slit up the side so that you can make it fit inside the pot by overlapping the bottom cut end.
Keep these plants on a well lit windowsill or similar and you should see growth within a few weeks when they need to be potted on individually.
If it's a hardy species, then you can use a cold frame outdoors - a cold frame can be anything that gives a little bit of protection from the harshest of winters.
You can put hardy cuttings directly into the soil - maybe pep it up with a bit of compost from your spent hanging baskets or something if you want to.
Hardy propagation by cuttings should be rooted by the following spring ready to pot on.
Even an upturned freezer basket or wire shopping basket covered with fleece, clear polythene or bubble wrap can be a cold frame - you don't have to invest in expensive apparatus to achieve propagation by cuttings.
Step 5 Pot on.
When your plants have rooted - you'll be able to tell that when you see new growth - then for your tender species, remove the cover and allow to establish for a few days.
Use a 3 inch pot filled with potting compost as before. Put each rooted cutting into the compost using a dibber to make a hole big enough to hold the roots. Firm the soil and treat with tender loving care over the winter.
When dealing with your outdoor cuttings, they should be left alone until the spring when a large proportion should have rooted - resist the tempatation to tug. You will see growth when they are growing or they will die in which case, you know you have failed in that particular batch of cuttings.
The third and final part in the growing herbs from cuttings series is here

Where would you like to go next?
The Herb Guide

›
Growers Dictionary
› Growing Herbs from Cuttings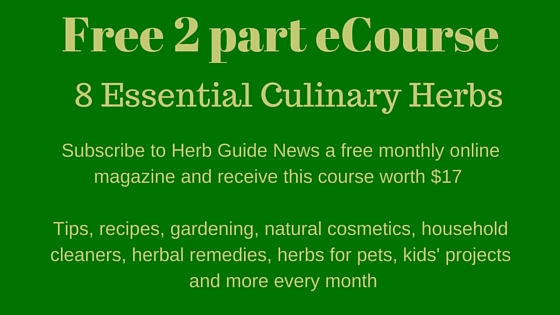 ---
I may receive a commission if you purchase something mentioned in this post. See more details here  This will not affect the amount you pay.