Large Chopper

As an Amazon Associate I earn from qualifying purchases

An excellent idea if you don't want to get your food processor out.
This simple tool will make chopping herbs, onlons, garlic and similar vegetables quick and easy.
It's less washing up than a food processor too!
Knife skills take a long time to learn, but this is like having several automatic knives all in one. Just hit it a few times with the palm of your hand and the job's done.

This chopper is available via Amazon - click on the flag or US/UK  button you will be taken through to the website and can browse thousands of products. You've not committed to buy, just look!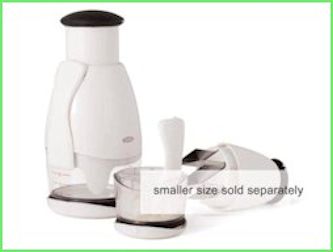 While a food processor certainly has its place in the kitchen, this convenient chopper makes quick work of prepping ingredients like nuts, onions and herbs, and it's ready instantly.

Chop right on your cutting surface by quickly pressing on the top several times.

Sharp blades rotate to cut food while preventing buildup on the sides.

The internal soft bumper absorbs shock to increase comfort and reduce sound.

Includes a spoon for scooping to keep hands clean and odor-free.

---
The Herb Guide

›
Herb Guide Store
› Large Chopper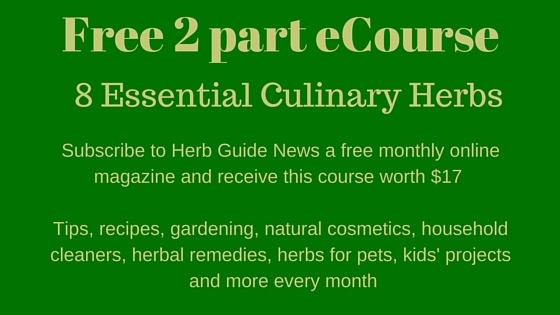 ---
I may receive a commission if you purchase something mentioned in this post. See more details here