Pestle and Mortar

As an Amazon Associate I earn from qualifying purchases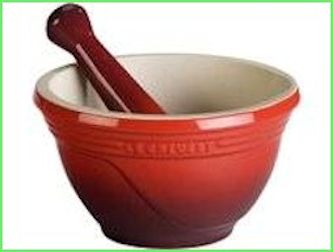 Fabulous bright colors from Le Creuset - they really do make the most wonderful kitchen equipment.
Their products always look so good on display.
Two sizes to choose from here plus other colors- loads of different colors. 
This is dishwasher proof and the bowl and tip are unglazed, which means, you get a great grinding action.
It's essential to have one for grinding down seeds where you need powder - you can of course use the end of a rolling pin in a bowl, but a pestle and mortar is designed to do the job. 
It's also good for pounding together garlic with salt or mashing together a couple of different herbs prior to making into a tea or remedy.
Le Creuset kitchen equipment is stylish as well as long lasting - I bought my first Le Creuset Casserole dish in 1980 and it's still going strong! I would say I use it around six times a month.
---
The Herb Guide

›
Herb Guide Store
› Pestle and Mortar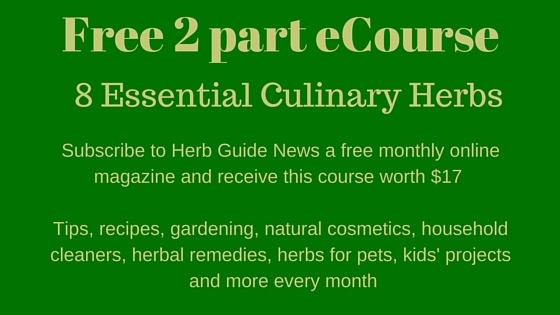 ---
I may receive a commission if you purchase something mentioned in this post. See more details here