Hello
Sorry about there being no link earlier - here it is now!!
I hope you're well.
I can't believe it's nearly March! Where has the time gone?
Valentine's is past, Mothering Sunday in the UK is just round the corner (6th March this year, US Mother's Day May 8th) and Easter at the end of the month.
Thank you for your kind feedback on the new/old magazine - I hope you can see everything you wanted to now it's readable on a PC instead of just a tablet or phone.
The garden is really gearing up for action now and it's time to make decisions as to what to grow and where.
This issue, there's some great information for you - some fabulous planting ideas, crafts and garden projects as well as recipes and growing tips. Some videos, some articles, some step by step photos.
Click on the photo to see it in full.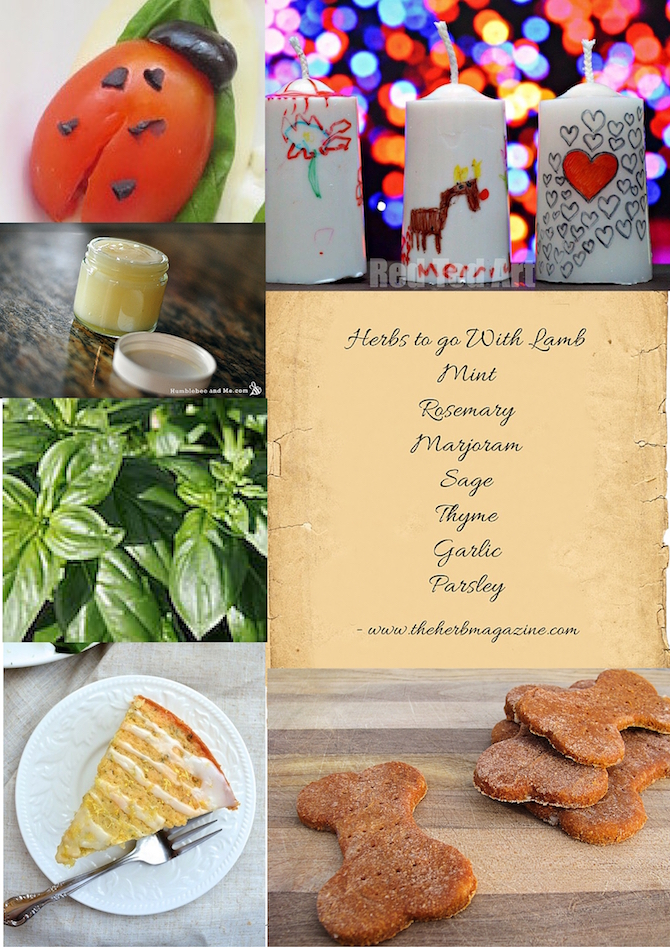 This issue includes:

Cute candles for the kids to make as gifts

Super easy egg dying for Easter

Basil is the featured herb, so Ladybug Caprese Salad

Lemon Basil Cake - this will be one you bake again and again

Pesto - yum yum

One pot basil pasta

Which Herbs go with Lamb chart plus recipes

Three ways to preserve basil

Basil and tomato dog treats

Beeswax furniture polish - just two ingredients here

Basil face mask, wash and toner recipe

Create endless basil plants from just one

Making giant rocks for the garden

Fabulous Stonemaker (T) video

Recycling - the ultimate

Say hi again to Justine and Cicely and see the great gift ideas featuring the girls

Rounding off with Sweet Cicely and Justine Thyme, the Calendar Girls. Please check out the store I have started to build which features Justine and Cicely on an array of novel gifts.

Please, as always, email me questions and comments.

I would love it if you would forward this email to any of your friends you think would be interested. Don't forget to tell them that they can pick up a free copy of my eCourse, 8 Essential Culinary Herbs.

Join the Facebook page if you 'do' Facebook - share on Pinterest - invite friends - just spread the word.

See you in March - I'm aiming for the third Tuesday each month, so fingers crossed :-)

Bye for now and the all very best to you and yours.

Liz



Like the Facebook Page to receive regular updates as well - I do post most days, something funny, useful or thought provoking. It's a great place to interact and I will see your questions or comments almost immediately.

Herb Magazine Facebook page
---
Recent new and updated pages can all be found on the Herb Guide Blog.


I have written an eCourse 8 Essential Culinary Herbs which I am giving away to people who subscribe to my eZine.

If you have not yet downloaded this, then please go to this invitation page and complete the form to get your copy delivered to your inbox.

If you have any questions or comments, then please go here.


That page is for public comsumption - if you want a private email, then use the contact page on the navbar.

I would love to hear from you.