I hope you're all well and raring to go and the weather's not been too bad for where you live and all that.
I'm delighted to hear such positive feedback from you about the new/old newsletter. I loved building the magazine, but it wasn't accessible for a lot of people, so this is a combination of the best of both worlds.
With it being Valentine's Day shortly, this issue is focussing on Lavender - the herb that signifies undying love and devotion.
It's also Mothering Sunday in the UK on 6th March (2016) and Lavender is a traditional herb to make gifts out of.
Click on the photo to see it in full.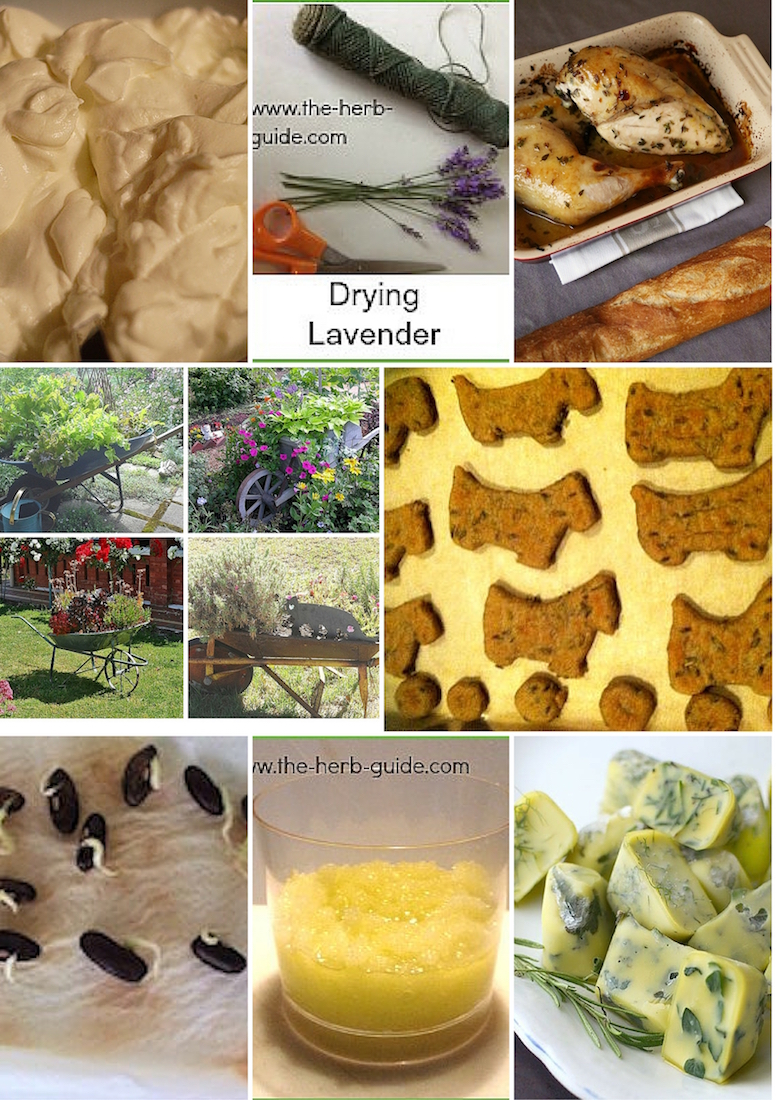 This issue has:

Homemade Body Scrub - you will save pounds in your lifetime by never buying any from a shop again

Homemade Shaving Cream - one for the gents or ladies of course.

How lavender is an excellent bee plant.

Dog Biscuits to make - you can't leave your dog out of Valentine's Day - who loves you most?

How to freeze herbs in oil - not lavender, incidentally, although I suppose it would work.

A Lavender and Lemon Chicken recipe - just for two, but of course, you could make it for more.

How to test your seeds to see if they are still viable - we waste a fortune buying seeds year after year and this is a great method to see whether what you've got saved will germinate. Plus tips on how to save seed year on year, so what you do buy this year will last.

A short video showing you how to build a fire pit out of commonly available materials.

How to prune Lavender - a video demonstrating year one through to three of lavender bushes. Very useful information.

Information about growing lavender from cuttings, drying lavender and its medicinal qualities.

Rounding off with Sweet Cicely and Justine Thyme, the Calendar Girls. Please check out the store I have started to build which features Justine and Cicely on an array of novel gifts.

Please, as always, email me questions and comments.

I would love it if you would forward this email to any of your friends you think would be interested.

Join the Facebook page if you 'do' Facebook - share on Pinterest - invite friends - just spread the word.

See you in February.

Bye for now and the all very best to you and yours.

Liz



Like the Facebook Page to receive regular updates as well - I do post most days, something funny, useful or thought provoking. It's a great place to interact and I will see your questions or comments almost immediately.

Herb Magazine Facebook page
---
Recent new and updated pages can all be found on the Herb Guide Blog.


I have written an eCourse 8 Essential Culinary Herbs which I am giving away to people who subscribe to my eZine.

If you have not yet downloaded this, then please go to this invitation page and complete the form to get your copy delivered to your inbox.

If you have any questions or comments, then please go here.


That page is for public comsumption - if you want a private email, then use the contact page on the navbar.

I would love to hear from you.