Freezing Cilantro

(freezing coriander)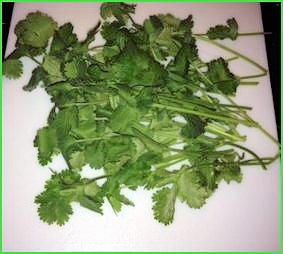 Freezing cilantro takes just a few minutes. (freezing coriander for UK market)

You can use it in sauces, dips, soups, pesto, chutney, curry - any way you like apart from salad and garnish.
The freezing process breaks down the leaves so that they are flacid and formless when you defrost.
Give your cut cilantro a good wash, then dry it on kitchen roll.

---
The cilantro above was off one plant which I had picked up  in the supermarket - it was a bit sad, so it had been marked down.


I cut it down to the bottom and estimated that I would use half of it per cooking session.

So - take a good handful of leaves and put them into a poly bag.


Squeeze the air out of the bags, then tie loosely.

Stick a label on so that you know what you have - they really all do look the same.

I have a plastic box which I put my bags of frozen herbs in the freezer. So, if you've got labels on, you can find which you want easily.

You can use the cilantro (for UK cousins, it's freezing coriander) straight from the freezer.
There's no need to defrost if you're going to put it into a cooking dish - just break it into pieces as soon as it comes out, then throw it into the pot when you're ready.
Likewise, in pesto, dips, dressings etc the processing will chop it up.

Where would you like to go next?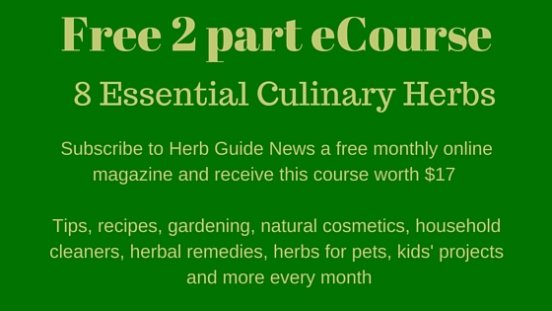 Some of the links on this site include affiliate links, providing the Herb Guide a small percentage of the sale at no additional cost to you. You are not obliged to use these links to make a purchase, but if you do, it helps to support this site.
Home
|
Contact
|
Sitemap
|
About Me
Herb Guide TV

The Herb Guide

›
Preserving Herbs
› Freezing Cilantro
---