Freezing Parsley
As an Amazon Associate I earn from qualifying purchases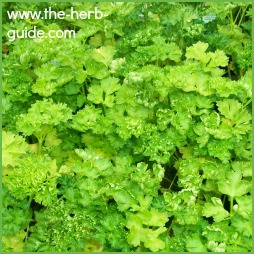 Freezing parsley is a very quick and convenient method of preserving it for use out of season.
It's handy to have ready in your freezer to add a cube or two to your dishes towards the end of cooking.
It's also more in line with our current lifestyle of 'do it now' than drying herbs.
Firstly, we don't have the patience or free time of our ancestors - secondly, not many of us have the right conditions in our houses to dry herbs.
---

You can try a sample lesson to help you decide if the Herbal Academy of New England is the right choice for you - click the link below.
Preview Lesson from the Introductory Herbal Course
---
Drying herbs can be a bit 'hit and miss' - our grandmothers had no option - they didn't have freezers - but we do ;-)
The first step to freezing herbs, is to get yourself focussed and organised.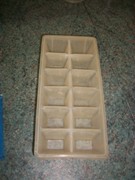 Freezing Parsley Checklist

paper towel
ice cube trays
freezer labels
freezer marking pen
strong freezer bags/poly boxes
chopping knife
chopping board

I would recommend when freezing parsley or any herb to use strong bags and maybe double them - put one inside the other and watch for tears when you're using the cubes.

If you use bags instead of poly boxes, you can squeeze the air out as you use the contents - that has two benefits, firstly the bags take up less space and secondly it lessens the chances of freezer burn.
Then work out how many times a week (over the winter) you will use each herb?
Say it's 6 months before your herbs are growing strongly enough in the garden to be able to take a cutting of parsley for instance.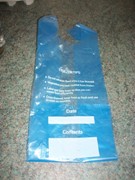 That's 26 weeks perhaps - how many times will you use a tablespoon (that's about an ice cube) of parsley in a recipe? Twice a week equals 52 cubes - so you need 4 or 5 ice trays to make enough to last you.
Pick your parsley early in the morning and then wash it and place it to dry on paper towels.
Once it's dried off, chop it finely and pack it into ice cube trays - add a spot of water to cover and put the trays into the freezer.
When it's frozen solid, turn the cubes out and put them into a labelled poly bag or box - labelling is important here - all your herbs will look the same once they're frozen ;-)
Bear in mind, it's fun to grow herbs indoors as well - many of them will overwinter indoors and it won't be a drain on your freezer space.
For an alternative method that doesn't entail getting chopped herbs all over the kitchen and cleaning them up for days! try this method

What would you like to see next?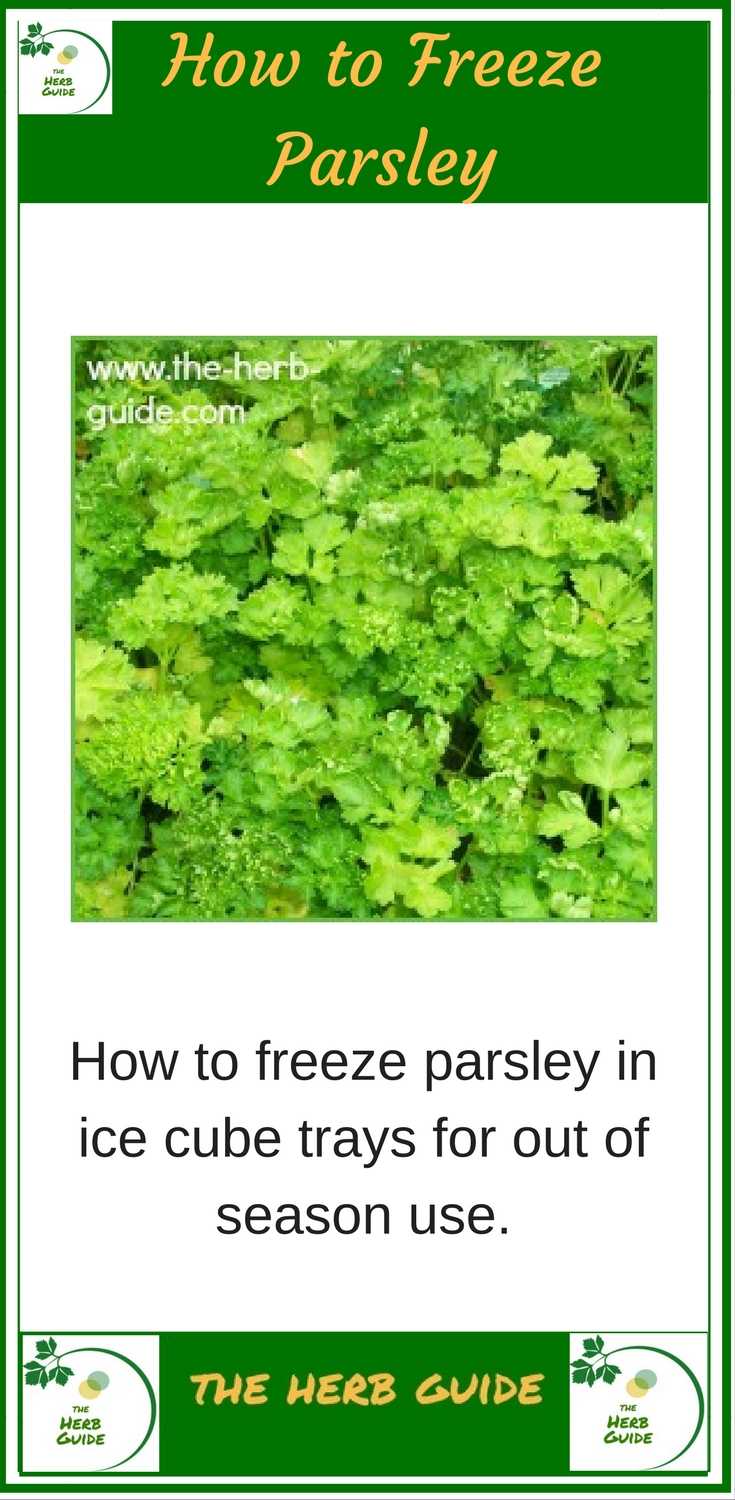 I may receive a commission if you purchase something mentioned in this post. See more details here  This will not affect the amount you pay.