About Me
Liz from the Herb Guide
As an Amazon Associate I earn from qualifying purchases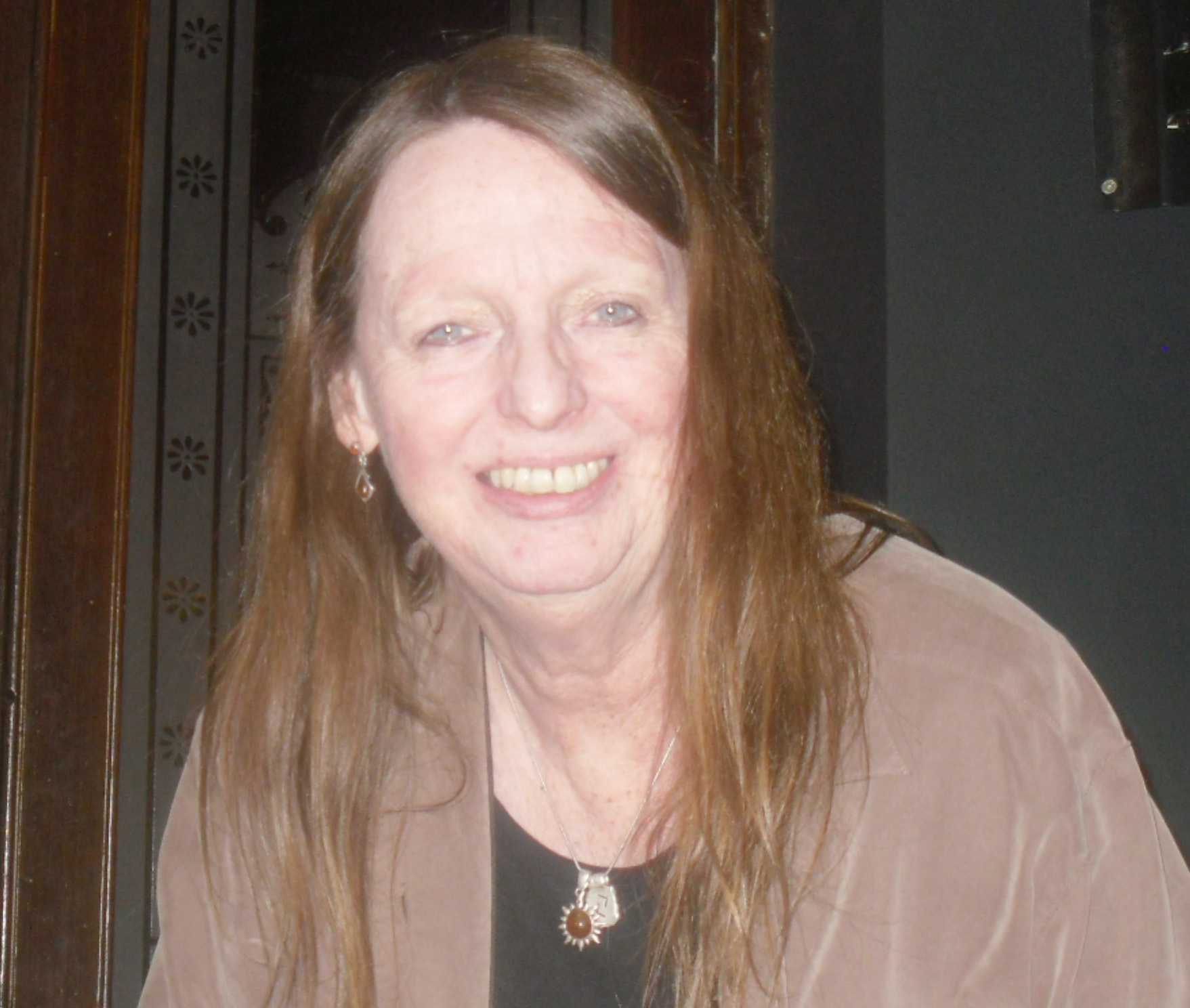 I've grown herbs for my own use since about 1979.
When I first left home to get married in 1976, my husband Chris and I had a ground floor flat in a house in Loughborough, Leicestershire.  The small back garden was divided into 2 – one part for each flat. It was a real mess as nobody had bothered to look after it for years.
---
The first spring in our flat, I bought some grow kits to use in our half of the garden and began to turn over the garden soil.

I planted the seeds in the little plastic propagators on the kitchen windowsill and marvelled as they grew.
The wonder of eating produce that I've grown from seed never ceases to amaze me – I remember the first year's crop tomatoes, brussel sprouts, potatoes and tiny cauliflowers. I looked into the dark green leaves of the cauliflower plants and could see tiny white curds growing – it was magic!
The tomatoes weren't too bad – we'd had a very hot summer and they ripened well outdoors – and we had a few Sunday dinners from the potatoes, cauliflowers and sprouts.
The following year Chris and I bought a house a few miles away in Shepshed, Leicestershire. It had a large garden, but I just did a bit of general maintenance and looked after what was there – he died in November 1978, a few months after we'd moved in (just 24 years old with cancer) and the garden went on the back burner.
The next winter, I moved again to a shop I'd bought in Worskop, Nottinghamshire – I started gardening the following spring and began to grow herbs.
I'd become a more sophisticated cook and the thought of having my own herbs growing outside my kitchen door really appealed.
I started with sage, rosemary, thyme, chives, mint and parsley and grew basil indoors in pots on the kitchen windowsill.
Nothing beats being able to pull a few leaves or snip some herb garnish - it always used to impress guests!
I got really busy in the shop and the garden was made over to easy maintenance apart from my little herb garden – herbs don't take a lot of looking after – you prune them naturally by using them and once they're established, they just need keeping in check.
I've moved again since then and I live in Chatham, Kent. I currently have a small garden which is a very funny triangular shape.   I've made it low maintenance but I still grow my herbs – a few in the garden, some in pots and basil in the kitchen.
I get the urge to plant seeds in the spring – just can't resist the wonder of watching things grow, but I've got nowhere to plant them out, so I normally give them to friends. I really should have a go at selling them from my front yard!

In 2003, I became intrigued at building websites. It was a bit of a snake pit and I got bitten many times. I could write a book on that!
I didn't give up though as I really wanted to write and share my herb knowledge plus grow in understanding myself.
I persevered and in 2004, I began building a seafood website - www.find-a-seafood-recipe.com and the next year, I started on this one.
I use a system called SBI! which will show you how to build an online business whether you have goods to sell or not.
I don't have any hard goods (unless you count the paperback version of my book, Herbs to Feed Bees) but I do make money online.
There are many successful webmasters who do sell hard goods or promote their businesses.

I'm planning on the websites being my retirement income.
The Herb Guide
› About Me
Where would you like to go next?
---
I may receive a commission if you purchase something mentioned in this post. See more details here