Herbs for Animals
As an Amazon Associate I earn from qualifying purchases

What are the best herbs for animals?
We've always known that cats go mad for catmint or catnip, but are there any other herbs that animals love?
Well, yes - of course and if we include insects, then bees, butterflies and other pollinators love herbs.
These pages will help you and your pets get the best out of herbs as supplements. There's treats you can make yourself as well as advice about using fresh herbs for your animals.
---

You can try a sample lesson to help you decide if the Herbal Academy of New England is the right choice for you - click the link below.
Preview Lesson from the Introductory Herbal Course
---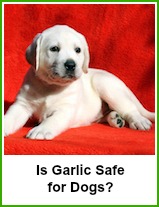 There has been huge controversy over whether garlic is safe for dogs. Read how one experiment involving just 8 dogs for 7 days - half of them being given massive amounts of garlic, more than fifty times the recommended dosage - has put doubt over what should be one of the most beneficial herbs for ourselves and our pets.
There's a really useful dosage chart and instructions for how to best get your dog to take garlic as a daily supplement. 
---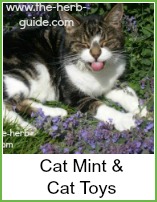 Cats love catmint, catnip, Nepata cataria or whatever you want to call it.
You can grow a patch in your garden or indoors. Dry it and make toys out of it.
If you don't want cats in your garden, then I suggest you don't grow it!
---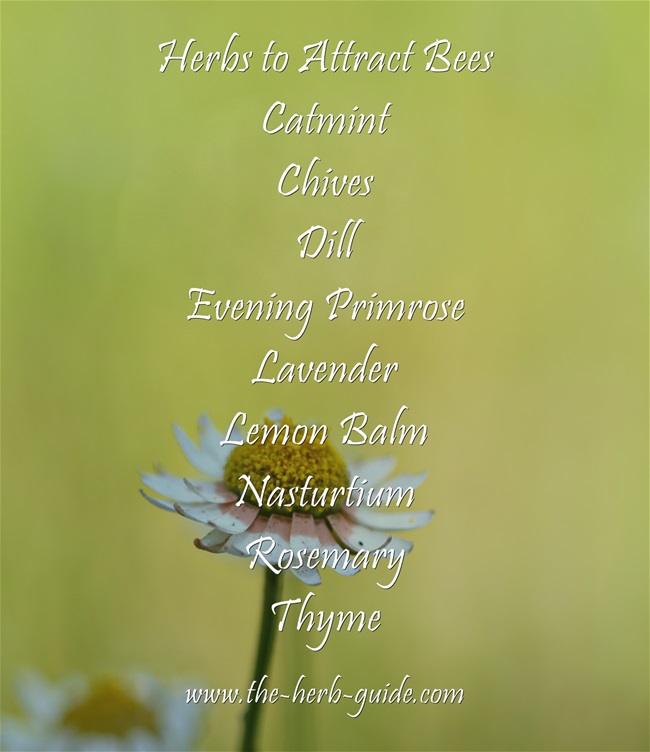 How to plant your herb garden to feed bees and other pollinators.
Read how many different herbs you can grow and how to make a bee hotel.
You really can make a difference here you know, just by selecting the right plants.
The herbs that feed bees are also very good for you - there's 14 mainstream herbs that you will be able to use in cooking, remedies and cosmetics. That's a win-win-win-win situation for you!
---
Herbs for Animals - links to sites for making your own pet treats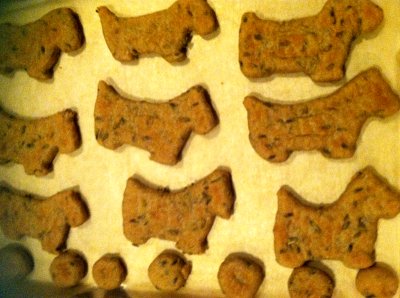 Here's some super simple dog treats to make.
Dogs love home made biscuits just as much as people. 
Sharon from Everything-Lavender.com recommends that you label them so as other people realise they're for the dog! There's nothing nasty in them, but you don't want people eating your dog's treats.
Click on the photo.
---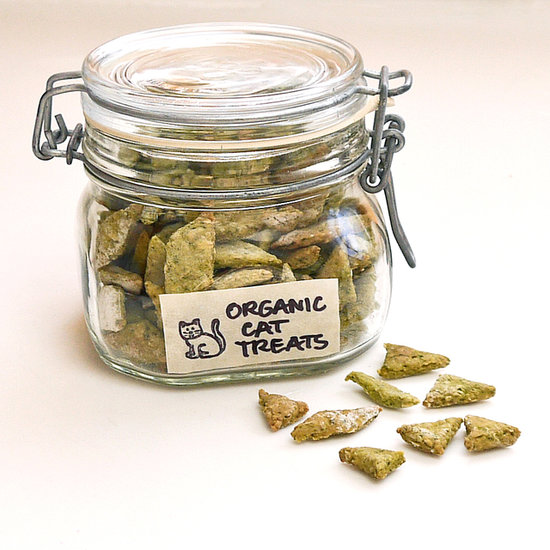 These organic cat treats are made from spinach, chicken and catnip. You'll be able to put them together in next to no time and your cats will love them.
Let us know how you get on - click on the photo to go through to Popsugar.com where you can get the full recipe.
---
---
I may receive a commission if you purchase something mentioned in this post. See more details here  This will not affect the amount you pay.