Ayurvedic Herbs
As an Amazon Associate I earn from qualifying purchases

In the course of research, I kept coming across the term 'ayurvedic herbs'.

It's the most fascinating topic for someone who's interested in herbs - an ancient (over 5000 years old) holistic ayurvedic medicine.
---
The main philosophy of Ayurvedic followers is as a preventative, but there are claims that the uses are really wide ranging - treating diabetes, high cholesterol levels, erectile dysfunction to name but a few.
Yoga and meditation is a major part of the philosophy.
People are one of three Doshas - Kapha, Pitta, Vata and depending on their type, determines what herbal remedies and lifestyle changes they would be recommended to follow.
I haven't personally used this method - I'm fortunate in that I enjoy good health - but I'm a great believer in the power of herbs as a medicine and preventative - which is perhaps why I have such good health :-) I've followed the ancient European herbal science.
I've sourced some excellent material about ayurvedic medicine - I want The Herb Guide to be the best directory of all things herbal on the internet - the most complete source of information that you could possibly want. Just because I have no personal experience, doesn't mean to say it's not of interest to you or me.
I am in now way endorsing the use of these herbs - I am not medically qualified, just very interested in all things herbal.
I prefer to give nature a chance to heal before running off to the doctors to be treated with chemicals.
This book which is available as an immediate download via Kindle (you don't need a Kindle, you can download the app) or as a physical book is the most comprehensive book I've found. It starts at the beginning, explaining the philosophy and takes you through full explanations. It is very highly recommended amongst reviewers - they're a tough lot on Amazon! 
If you click on the cover photo below, you'll be able to see the amazing 5 star reviews. 
You might also like these pages 
The Herb Guide

›
Herbal Remedies
› Ayurvedic Herbs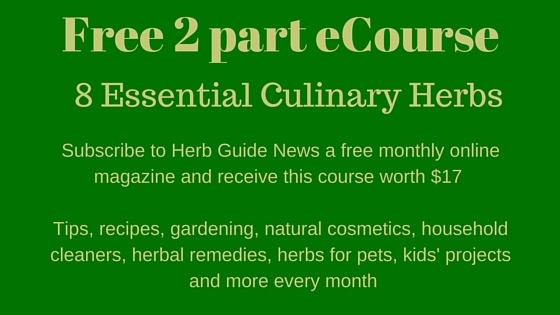 ---
I may receive a commission if you purchase something mentioned in this post. See more details here