Herb Seafood Pasta
This herb seafood pasta recipe can be on the table in 20 minutes.
You can use fresh or dried dill - 1 teaspoon dried equals 1 tablespoon of fresh.
I would use fresh chives if at all possible, but if not, then the equivalents are the same.
---
Seafood Pasta
2 7 oz (200g) cans tuna in oil
1 large onion - peeled and finely chopped
1/2 lb (225g) chopped mushrooms
4 tablespoons fresh chives
3 tablespoons fresh dill

12 fl oz (400ml) thick yoghurt
1 teaspoon paprika
18 oz (500g) pasta - dried or fresh
parmesan cheese to serve

Drain the tuna and reserve the oil for cooking.
Use about 2 tablespoons to begin with, but the mushrooms might absorb more.
Cook the onions until they're soft and golden, add the mushrooms and fry another minute or two.
Add the tuna, yoghurt, herbs and paprika.
Add a few twists of black pepper to taste.
Cook the pasta according to the instructions on the packet.
Heat the sauce, simmer gently and stir - try not to let it boil.
Serve with some freshly grated parmesan and maybe some crusty bread to mop up any stray juices.
Be careful not to let the mixture boil as the yoghurt could perhaps curdle and separate.
The pasta can be cooked in advance and refreshed.
I frequently cook the pasta early and then drain it. I then pour boiling water over it and leave it for 1 or 2 minutes to re-heat prior to serving.
It's easy to do and I don't think it affects the quality of the pasta at all.
500g of pasta is enough for four people - you can use whichever type you have - it doesn't matter.
If you would like to use different seafood, then feel free to experiment - a seafood cocktail (de-frost first) would work - canned seafood, crab meat, shrimp or frozen seafood.

Where would you like to go next?
The Herb Guide

›
Herb Recipes
› Herb Seafood Pasta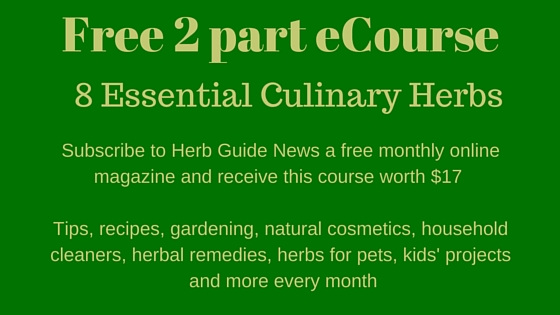 Some of the links on this site include affiliate links, providing the Herb Guide a small percentage of the sale at no additional cost to you. You are not obliged to use these links to make a purchase, but if you do, it helps to support this site.
Home
|
Contact
|
Sitemap
|
About Me
Herb Guide TV

---