Parsley Potato Recipe
This parsley potato recipe is really simple to make. I like to serve it with a salad and some bread to mop up the sauce that's made with the cream and milk.
It's also great as a vegetable dish with a meat or fish meal.
---
Parsley Potato

2 lbs (900g ) new potatoes - thinly sliced
1 onion, thinly sliced
1 pint (600ml) milk and cream mixed
handful fresh chopped parsley
salt and pepper
Butter
Grated Cheese (optional)
Set the oven to Gas Mark 4 (350F or 180C)
Take a shallow baking dish and grease it.
Place a layer of potatoes and then onion, then potato, then onion - finish off with a layer of potato.
Season with salt and pepper.
Add the parsley to the milk and cream mixture and stir well - then pour it over.
Dot with butter or top with grated cheese - or both if you really don't care about cholesterol levels - alternatively, drizzle with olive oil if you do ;-)
Bake in the oven for 45 minutes until the potatoes are tender.
Serve hot.
This parsley potato is also suitable to use with pre-cooked potatoes if you have some left any time. Soften the onion prior to assembling by frying in a little butter or oil and then bake for only 25 minutes to heat through.
You can prepare things in advance and assemble just before cooking if you've got a lot to do.
If you do prepare the potatoes early, then make sure to cover them with water or they will quickly turn black (oxidise) - then drain them well before assembling.
It looks after itself once it's in the oven, so you can time it to be ready with the rest of your meal.
I use half and half for the cream and milk, but you may want to adjust that down a bit - any more makes it a bit too rich.
What would you like to see next?
The Herb Guide

›
Herb Recipes
› Parsley Potato Recipe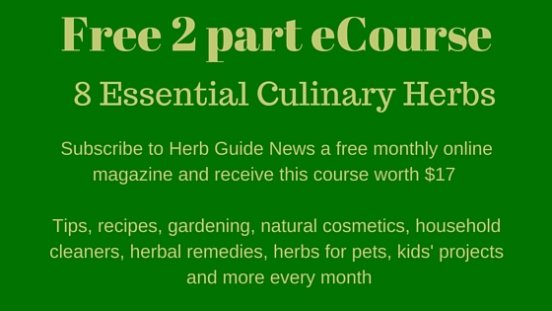 Some of the links on this site include affiliate links, providing the Herb Guide a small percentage of the sale at no additional cost to you. You are not obliged to use these links to make a purchase, but if you do, it helps to support this site.
Home
|
Contact
|
Sitemap
|
About Me
Herb Guide TV

---