Herbal Medicine Courses Online
Herbal Medicine Courses Online
HANE Introductory Herbal Course
Unit 4


As an Amazon Associate I earn from qualifying purchases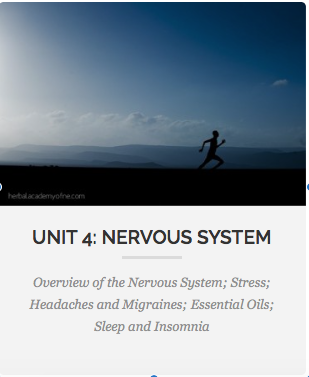 The best of herbal medicine courses online has to be the HANE series of herbal courses.
Unit 4 covers the Nervous System.
Two attempts at the test again - there's always something I miss, but I keep a note of my answers and go back and revise the ones I got wrong. 100% opens the next module.
This unit is going to be so useful for most of us. We're all subject to stresses and it will help you understand your system and as a consequence, make better choices.
Lesson 1
Tells you about the nervous system, brain, spinal chord, central and peripheral nervous systems and how they work together.
Explains the fight-flight, rest-digest responses and that really helps the whole 'stress' concept fit into place, the reason we're affected by stress in ways we can't understand - skin eruptions, stomach problems for example.
Lesson 2
This goes into stress and the physiological effects. Digestive upsets, headaches, high blood pressure, diabetes. loss of libido, insomnia and depression are just a few of the consequences of constant chronic stress.
The lesson tells you about adaptogens, nervines and lifestyle changes you can make.
You would be amazed how many of the nervine herbs you might have growing in your garden already!
Lesson 3
Deals with headaches and migraines. Explains about vascular and tension headaches and herbs and plants to help. 
There is guidance on preventing migraines and liver support which can be linked with them. Herbal analgesics, nervines and anti-spasmodics are covered.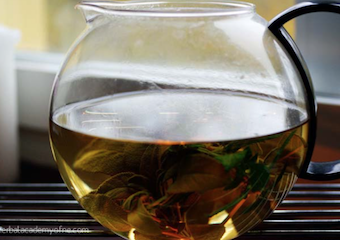 Lesson 4
The huge topic of sleep - everything from which herbs help to lifestyle adaptations.
Your body needs sleep to recharge and if you can get a good night's sleep, you know you can cope with a lot of things.
This lesson alone could be the one thing that will change your life. You may not have problems now, but if you've always got this knowledge, then you're ready if insomnia affects you or anyone in your family.
There's a great video which shows you how to make a relaxation tea. 
The Bonus Section
All about B vitamins, the common food sources and deficiency symptoms. 
Unit 5 covers Body Care - this is fabulous and you will just love it! The money you can save by making your own preparations will cover the cost of this course in a few months and over your lifetime, you'll know exactly what you're using for yourself and your family.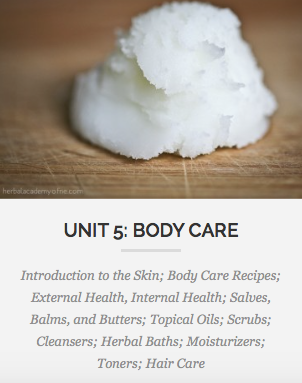 Herbal Medicine Courses Online
If you're interested in finding out more about the herbal medicine courses online, then click on the photo below which will take you to the HANE website where you can read about the course, see what else is on offer and download a free sample lesson.
| | |
| --- | --- |
| | Or if you prefer to read more reviews about the individual units, please click on this photo which will take you to the links for each Unit. |
---
If you have any questions regarding any aspect at all of this course, then please get in touch.
If you want to know if a specific remedy, recipe or topic is included, what the answer to a question is (!) or any random thought you have, please use this box.
It is a fabulous course and I'm certain that you'll love it.
---
I may receive a commission if you purchase something mentioned in this post. See more details here  This will not affect the amount you pay.