Herbal Remedy for Prostate
Herbal Remedy for Prostate
As an Amazon Associate I earn from qualifying purchases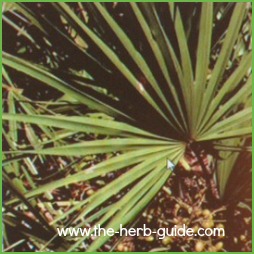 Herbal Remedy for Prostate
If you are a man over 50, it's very likely that you will have a benign enlargement of the prostate gland.
The symptoms are a frequent and urgent need to urinate, difficulty or inability to empty the bladder and a weak urine stream.
---

You can try a sample lesson to help you decide if the Herbal Academy of New England is the right choice for you - click the link below.
Preview Lesson from the Introductory Herbal Course
---
An infection is likely to be accompanied by a burning during urination, fever, shivering, pain behind the scrotum or painful ejaculation.
As men age, the prostate typically enlarges - the reason is not clear, but it is very common.
Depending on the degree of enlargement, the prostate presses against the urinary tract and causes the symptoms of Benign Prostatic Hyperplasia or Hypertrophy (BHP).
A simple examination and blood test can help distinguish between cancer and BHP.
A herbal remedy cannot help you here and you need to take advice from your doctor.

Supplements can help mild to moderate BHP and can take a month before you will notice a difference.
They are safe to take over long periods and with conventional medication.
DO CHECK WITH YOUR DOCTOR as supplements may help mild to moderate prostatis but you need prompt medical intervention with prostate infections and cancer.
Zinc - 25mg a day - has been shown to reduce the size of the gland and ease symptoms - if you take it for longer than a month, you need to add 2mg of copper.
Vitamin E - 250mg a day - don't take it with anticoagulants - it's an antioxidant and will scavenge free radicals.
Saw Palmetto - 160mg twice a day - can slow down prostate growth partly by altering hormone levels. It can be combined with nettle root both contain betasitosterol.
Don't take an over the counter cold remedy - and avoid caffiene and alcohol where you can.
I may receive a commission if you purchase something mentioned in this post. See more details here  This will not affect the amount you pay.