Homemade Body Scrub

As an Amazon Associate I earn from qualifying purchases

Do you refrigerate homemade body scrub? No - it's not necessary. It's only oil and salt - you wouldn't keep your olive oil in the fridge, it would become cloudy and thick. 
How long will it keep? As long as the life on the olive oil. 
Watch the video for the answers to your questions.
---
You will need

100g fine sea salt

50 ml olive oil

1 lemon

5 black peppercorns

---
Fresh herbs of your choice.

I've got a handful each of mint, sage and lavender.

Chop them roughly - just cut them with scissors into chunks.




---
Pour the oil into a pan. Add the herbs, lemon peel and roughly crushed peppercorns.

Mix thoroughly and heat gently for about 5 minutes.

Allow to steep for 30 minutes or so.

---
| | |
| --- | --- |
| Measure out the sea salt and put into a bowl. | |
---
Strain the herbs through a sieve.

These herbs are cut large enough to use a sieve - if they're finer cut, then you'll need to use muslin.




---
Pour the oil over the salt and mix it together.

Put it in a container - be cautious with glass as you will be using it in the bathroom.

---
Homemade cosmetics are simple and this body scrub is quite versatile - there are many different ways to make a body scrub - sugar as well as salt can be used.
Use it once a week after a bath or shower to exfoliate - just rub it into your skin in a circular motion, then rinse off. You'll need to soap yourself again afterwards and DO be careful when stepping out - you'll be oily and might slip.

Your skin will be beautifully soft and scented.
Homemade gifts are always appreciated - buy a nice jar to put this in and make up a bigger quantity using the 100g/50ml ratio.

What would you like to see next?
The Herb Guide

›
Natural Cosmetics
› Homemade Body Scrub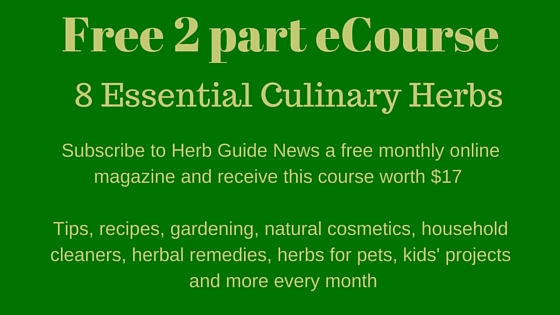 ---
I may receive a commission if you purchase something mentioned in this post. See more details here