Horseradish Sauce
As an Amazon Associate I earn from qualifying purchases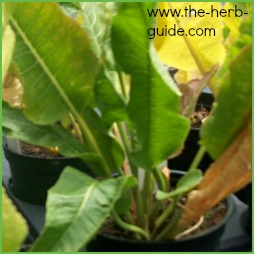 Traditional horseradish sauce is made with cream.
For this reason, it's best to make up a small quantity at a time.
When you buy the ready made sauce, you'll be getting lots of preservatives and homemade sauce is far superior.
---
Preserving horseradish in vinegar is the first step. Then you make the sauce.
Grating it is a messy job, but if you do it once a year, it's no big hardship - grate all that you have using the fine mesh on the grater or process by machine.
When you've grated it, weigh it so you know the quantities for the next stage. Put it in a jar which you can make airtight.
Assess how much white vinegar you will need to cover it and bring that up to the boil.
Take one quarter of the total weight of finely chopped onion and one quarter of the weight of white sugar. Add that to the jar of grated horseradish.
Pour the vinegar over to cover, give it a good stir or put the lid on and shake it, then allow it to cool.

Store it in the jar for 10 days and it will be preserved and ready for the next step.
Use this horseradish mixture to make up sauce as you need it.
Horseradish

2 tablespoons grated horseradish
2 tspns castor sugar
english mustard - optional
1/4 pint (125ml) 1/2 cup cream

Mix together everything except the cream.
Whip the cream until the trail of the whisk just shows on the surface.
Fold into the horseradish mixture carefully.
Refrigerate until required and serve it very cold.
It will keep as long as the life on the cream - but no longer than 2 or 3 days.
The english mustard is optional and you just use a spoon or so to taste.
This makes quite a large quantity, but use the ratios to make less if you need to.

Traditionally this is served with roast beef of course, but lots of English people like it with any meat.
It's also exceptionally good with smoked oily fish, such as mackerel and trout as it cuts through the grease.
The preserved horseradish will last the year until the harvest is ready again.
Where would you like to go next?
The Herb Guide

›
Preserving Herbs
› Horseradish Sauce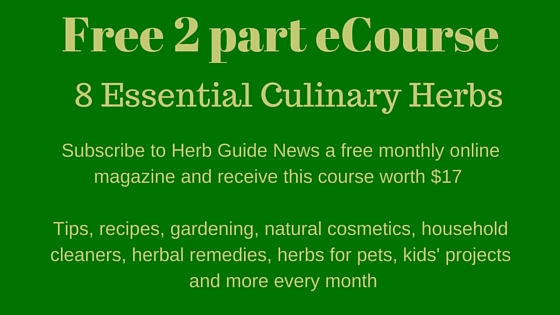 ---
I may receive a commission if you purchase something mentioned in this post. See more details here