Parsley Tea

As an Amazon Associate I earn from qualifying purchases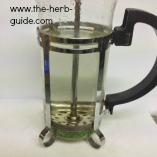 Parsley tea is easy to make with dried or fresh herbs.
It is a fresh 'green' tasting tea - if you want to sweeten it, then try a teaspoon of honey.
---
To make it, take a handful of fresh parsley - I just crush it in my hand before dropping it into the cafetiere.

Some people like to chop it up before brewing, but that's up to you - use a pair of scissors as the appearance of the parsley won't matter.

The cafetiere is very good for brewing herbal tea as the plunger takes the 'bits' to the bottom.

Pour over about half a pint (500 ml, 2 cups) of just off the boil water.

Put the plunger back into the pot, but don't press it down just yet.

Leave the tea to brew for around 10 minutes.

I find a timer very handy while I'm waiting.

Push the parsley down before drinking your tea.

You can use dried parsley if you don't have fresh - about two teaspoons will be enough.
It is commonly reputed to be a gentle diuretic - details here
Other properties are as an emmenagogue. Please see below for a link through.

I have no personal experience here, but Sister Zeus will be able to give more information regarding the parsley tea abortificant.
Because parsley is a diuretic, it can also be useful as a natural high blood pressure remedy.
A diuretic works by making you pee a bit more than usual - this gets rid of some of the extra fluid in your body. This lessens the work your heart has to do as it has to pump all the fluid around your body - this is quite basic, but if you understand that all your tissue holds water and the nearer to normal levels you have, the easier it is for your heart to pump.
A cup of tea made with parsley is a natural diuretic.

---
There are some great reusable gizmos if you're making herbal tea. It's best to buy your own herb material or grow it yourself if you can. 
That means you're going to have loose tea of course and bits floating on the top are an irritation. Herb tea is supposed to be relaxing!
So, one of these tea infusers or a special pot will save you the problems. 
These pages will also be of interest to you
The Herb Guide

›
Herbal Remedies
› Parsley Tea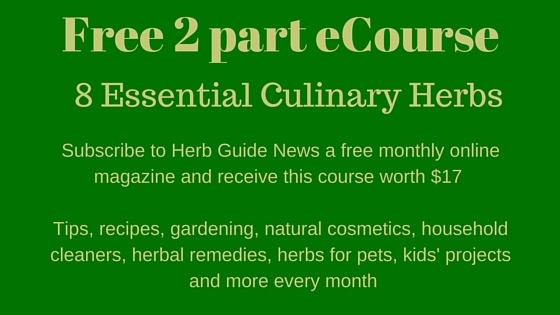 ---
I may receive a commission if you purchase something mentioned in this post. See more details here