Rosemary Chicken Recipe
As an Amazon Associate I earn from qualifying purchases

This rosemary chicken recipe is very simple. It smells really good when it's cooking and tastes out of this world.
You could also roast root veg around the chicken whilst you're cooking it - try peeled and chopped potatoes, carrots, parsnip, sweet potatoes - sprinkle some sea salt and a few rosemary leaves over them.
Alternatively, serve with some baked potatoes and buttered vegetables.
The onion roasting in the cavity can become part of your meal - you could even put in more than one!  It won't really affect the cooking time, unlike stuffing where you have to recalculate the weight - the onion is not so dense and will soften down very quickly. 
---
Rosemary Chicken
1 roasting chicken
1 Cup - 4 oz (100g) butter
few sprigs rosemary
1 onion
2.5 Cups - 1 pint (600ml) stock - see method

Strip the leaves off the rosemary and mix it in with the butter.
Cut the onion in half and push it into the cavity of the chicken.
Take the rosemary butter and loosen the skin from the flesh of the chicken - push the butter into the cavity you make, smoothing it down with your fingers as you go - work it into the space between the skin and flesh.

Tie the chicken and cook for round about 1 and a half hours in a medium oven - basting with the rosemary juices.
Remove the chicken and allow it to rest - tip any juices into the gravy when it's finished.
Take the roasting tin and stir about 1 tbspn flour into the juice, mix it thoroughly to make sure there are no lumps.
You will then need about 1 pint (600ml) of stock - I frequently use the water the vegetables were cooked in for this - not brassicas, but potatoes or carrots.
For this recipe, you can use a chicken stock cube - I normally do as it adds a bit more flavor to the gravy.

Gradually stir in the stock, cooking over a low flame until it's all incorporated and thickened. You may want to season with salt and pepper at this stage or use your favorite gravy browning - taste before you season though.

This is a superb rosemary chicken and the gravy finishes it off beautifully.
The onion which has been cooked in the cavity will be delicious too - you might even want to put in more than one :-)
What would you like to see next?
Rosemary Chicken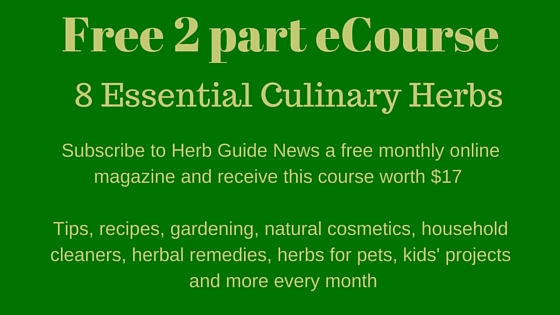 ---
Rosemary Chicken Recipe
By Liz Alderson
Superb rosemary chicken recipe which is so easy to make but smells and tastes divine. Add some chopped root vegetables to cook at the same time for a quick and easy mid week meal.
Prep Time: 10 minutes

Cook time: 90 minutes

Yield: 8

Main Ingredient: chicken, rosemary
I may receive a commission if you purchase something mentioned in this post. See more details here  This will not affect the amount you pay.