Herb Dumplings Recipe

As an Amazon Associate I earn from qualifying purchases

This herb dumplings recipe is really straightforward to do.
They are fabulous put into a soup or stew and the herb you choose to use depends on which meat or vegetable is the dominant one in the dish.
This is a chicken meal I have here, so I have used dried sage - for a list of which herbs go with which food look here
So - a step by step photo tutorial on how to make dumplings.

---
Take a large mixing bowl and put in 1 Cup (4 oz, 125g) of self raising flour.

Add 1/2 Cup (2 oz, 60g) shredded suet - either beef or vegetable.


Add a teaspoon or so of dried herb and a shake of sea salt and twist of pepper.

Mix with cold water - add about 5 tablespoons to begin with and mix it together.

If it's too dry, then add some more water.


Tip out onto a floured board and knead the dough for a minute or so.

Make into a roll, then cut into 8 equal pieces.

Make sure your stew or soup is bubbling and give it a good stir before you drop the herby dumplings in. You will see that they sink in the liquid to begin with.


They soon pop back up to the surface.

Put a lid on and leave them to cook for about 20 minutes or so.

Serve with some crusty bread for mopping up the juices.




What would you like to read next?
The Herb Guide

>
Herb Recipes
> Herb Dumplings Recipe
Herb Dumplings Recipe
By Liz Alderson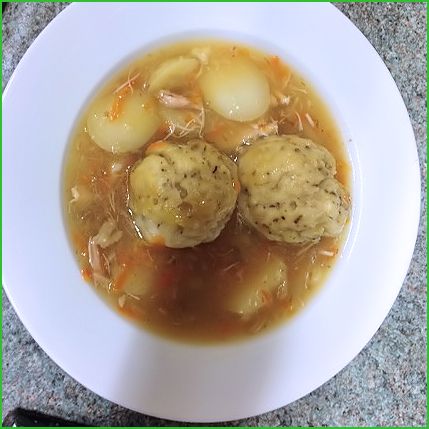 Herb dumplings are so tasty and you can choose which herb to use depending on which meat or veg you're using in your casserole. Step by step instructions with photos on how to make herby dumplings.
Prep Time: 10 minutes

Cook time: 20 minutes

Yield: 4

Main Ingredient: flour, suet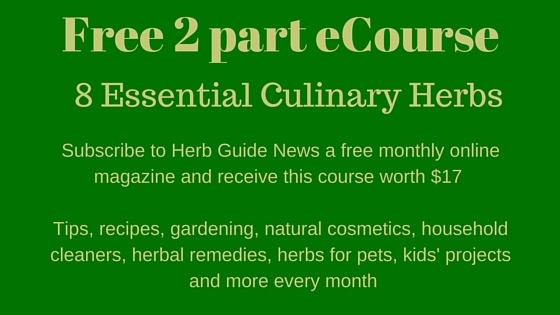 ---
I may receive a commission if you purchase something mentioned in this post. See more details here