Indoor Herb Garden
As an Amazon Associate I earn from qualifying purchases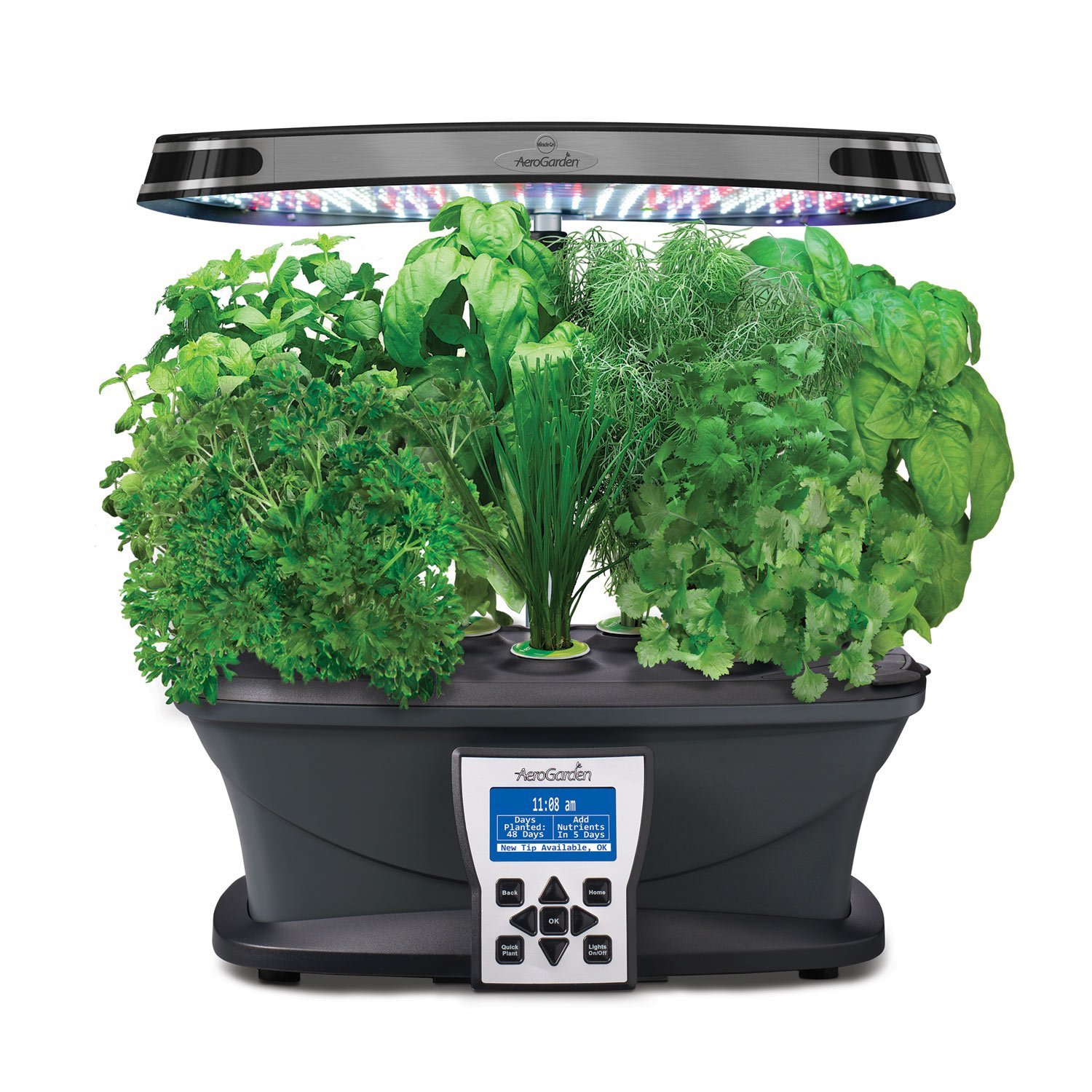 The ultimate indoor herb garden must be the Aerogrow.
I would have them all over the house if I could.
You can grow herbs, vegetables, salads, flowers - anything you like really.
They look so cool as well.
They're great for starting off seeds and then transplanting. 
I've had mine for about five years and I  love it - I grow different herbs depending on what I feel like growing and sometimes I grow tomatoes or strawberries in it. Photos of mine and how I sited it in my tiny kitchen are here.
---

You can try a sample lesson to help you decide if the Herbal Academy of New England is the right choice for you - click the link below.
Preview Lesson from the Introductory Herbal Course
---
The variety of seeds you can buy is tremendous this is just an example of some of the packs you can buy.
Herbal Tea pack - Bergamot, Lemon Balm, Peppermint and Lemon Mint
Gourmet Herbs - Dill, Thai Basil, Genovese Basil, Parsley, Cilantro, Mint
Salad Greens
Tomatoes and Jalapeños 
Grow Anything - you choose your own seeds
Seed tray - plant 70 seeds to get them off to a good start
Imagine being able to pick your own herbs in your kitchen on a daily basis.
They grow very quickly - you can begin harvesting in as little as 3 weeks due to the special lights they use to encourage indoor growth.
The combination of water and nutrients and timed lights encourage the plants to grow really quickly. The Aerogrow reproduces perfect growing conditions and up until now, this sort of technology has only been available to large, commercial growers.
Now you can buy one yourself and use it to grow your own indoor herb garden - or salad leaves, tomatoes, chillies or even flowers. 
Indoor Herb Garden from Aerogrow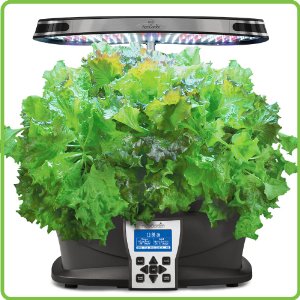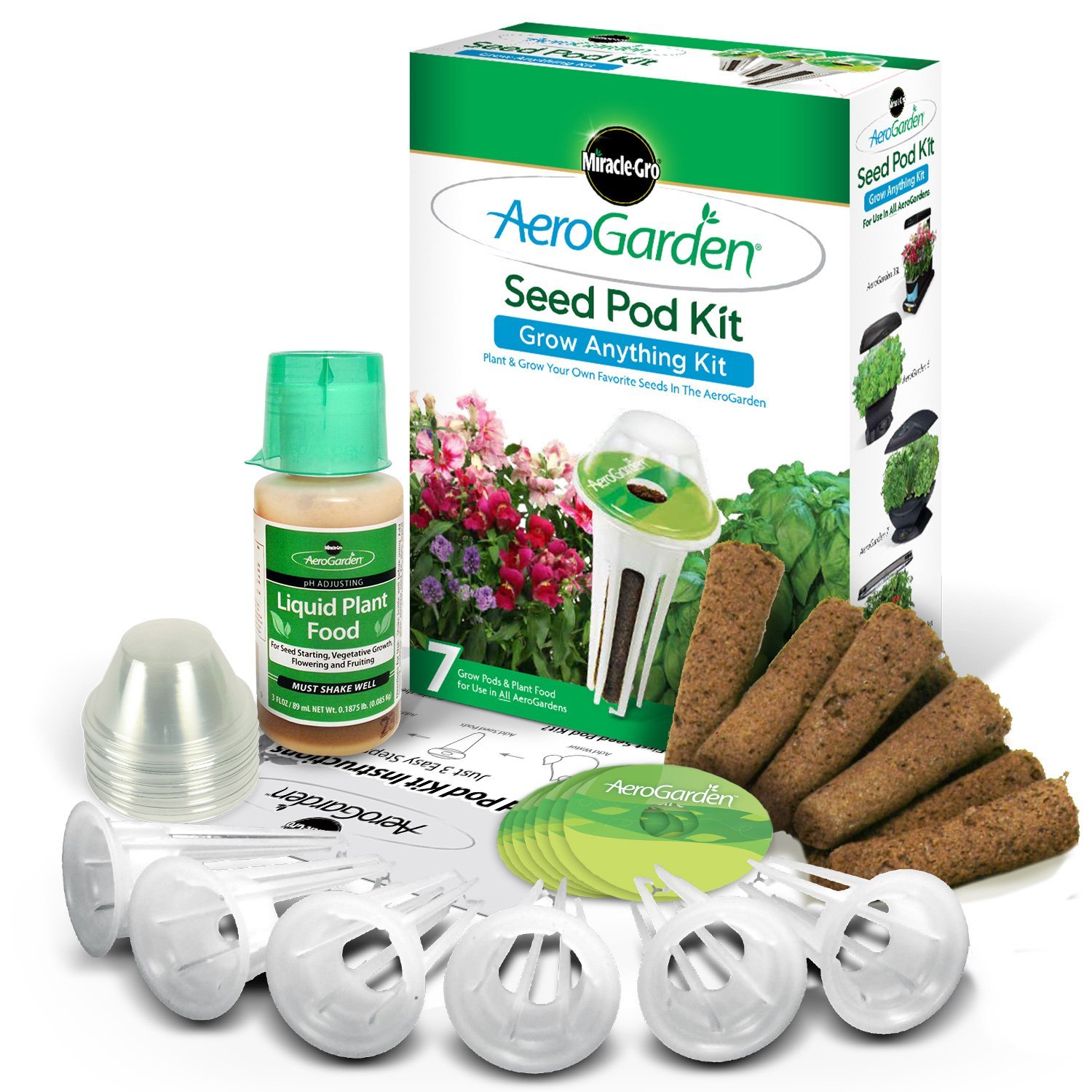 They're relatively new in the gardening world, but people are finding them incredibly useful.
Some comments from review sites:
The light spreads a bit further than the base, so put some indoor plants next to the unit to take advantage of the growing light - sick plants will benefit tremendously.
The light means you've got a gentle glow in the kitchen and won't need to turn on the harsh fluorescent light every time you go in.
You can garden twelve months a year.
When the herbs grow too big, then take them out of the Aerogrow, plant them in soil and start off another plant in the unit. Try some cut and come again lettuce.
The unit is about the size of a four slot toaster.
If you buy via Amazon, you don't need to register your unit. Just keep  your Amazon receipt and use live chat at aerogrow.com
If they're out of stock when you visit, check different colors as they may be available or look at the suggestions at the bottom of the page where you will see similar units.
The LED lights will last three to five years.
Make sure that you have clearance to raise the growing light as the plants grow.
Where would you like to go next?
I may receive a commission if you purchase something mentioned in this post. See more details here  This will not affect the amount you pay.