Cheddar Cheese Scones

As an Amazon Associate I earn from qualifying purchases

This is the last part of the Cheddar Cheese Scones tutorial.

For part 1 go here

These scones are so tasty - look at the photo here, you can almost smell them - you don't have to use cheddar, you can use any hard cheese you prefer.

---
Turn the mixture out onto a floured board and knead for a minute or so.

Just smooth it with your hands until it's properly mixed - you can see the cheddar cheese in this mix.

Either use a rolling pin to roll it out into an oblong or use your hands to press it out.

This quantity of mix makes a rectangle 9 inches by 7 inches.

Savory scones are squares or triangles, sweet scones are rounds.

Cut the mixture into 6 - cut down the middle, then cut the halves into 3.

Then cut diagonally to make 12 triangles.

Take a flat baking tray and either grease it or use a silicon sheet to line the tray like I use.

It's very handy, you just wash it and roll it up after use and nothing sticks to it.

Brush the scones with milk prior to baking.

Put into a hot oven - gas mark 7,425F or 220C and bake for 20 to 25 minutes.

Check after 20 minutes as the cheddar cheese can burn and you want them just golden like the photo at the top.

Where would you like to go next?
The Herb Guide

›
Herb Recipes
› Cheddar Cheese Scones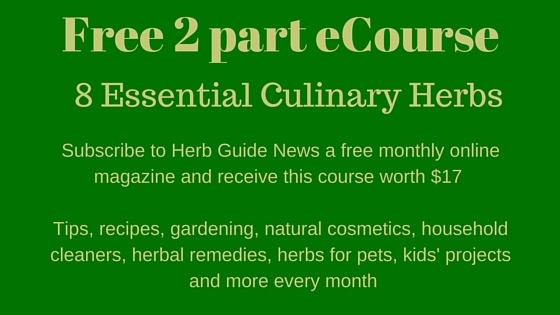 ---
I may receive a commission if you purchase something mentioned in this post. See more details here