Dill Salmon Recipe
As an Amazon Associate I earn from qualifying purchases

A simple dill salmon recipe which takes minutes to prepare.
If you have time, then the salmon will benefit from a thirty minute marinade, turning the fish half way through. If not, don't worry as the herby lemon mixture will still come through.
Dill and seafood are an ideal combination - it gives a faintly sweet anise type flavor - very subtle and with lemon, it cuts through the oil of the salmon.
---

You can try a sample lesson to help you decide if the Herbal Academy of New England is the right choice for you - click the link below.
Preview Lesson from the Introductory Herbal Course
---
This dill marinade would be suitable for many different types of fish, not just oily trout and tuna, but fabulous with swordfish, halibut, mahi-mahi - any of the 'meatier' types of fish. It would add taste without detracting from the main event.

Recipe to serve 4
4 salmon steaks or fillets
1 lemon - juice and finely grated zest
2 tablespoons olive oil
small handful of finely chopped dill leaves
freshly ground black pepper

In a shallow dish, combine the lemon juice, zest, olive oil, dill and black pepper.
Take the salmon fillets and dip them into the marinade.
Turn to coat and if you have time, leave them about 10 to 15 minutes each side.
Heat the oven to gas mark 6, 180C.
Put the fish in a baking tray and pour the marinade over.
Bake for about 15 minutes - test the fish is cooked by pressing with your finger.
If it is firm to the touch, then it's ready - if not leave another 5 minutes or so.
When the fish flakes, it is ready.
Serve with either a salad and some crusty bread or some new potatoes and veg.
Pour the juices over the fish prior to serving.
If you have time, leave the salmon fillets in the dill, lemon and oil mixture for about 20 to 30 minutes, turning the fish so that it marinates - the recipe will be a bit tastier for this.
Serve with some buttered vegetables and some plain boiled potatoes.
Where would you like to go next?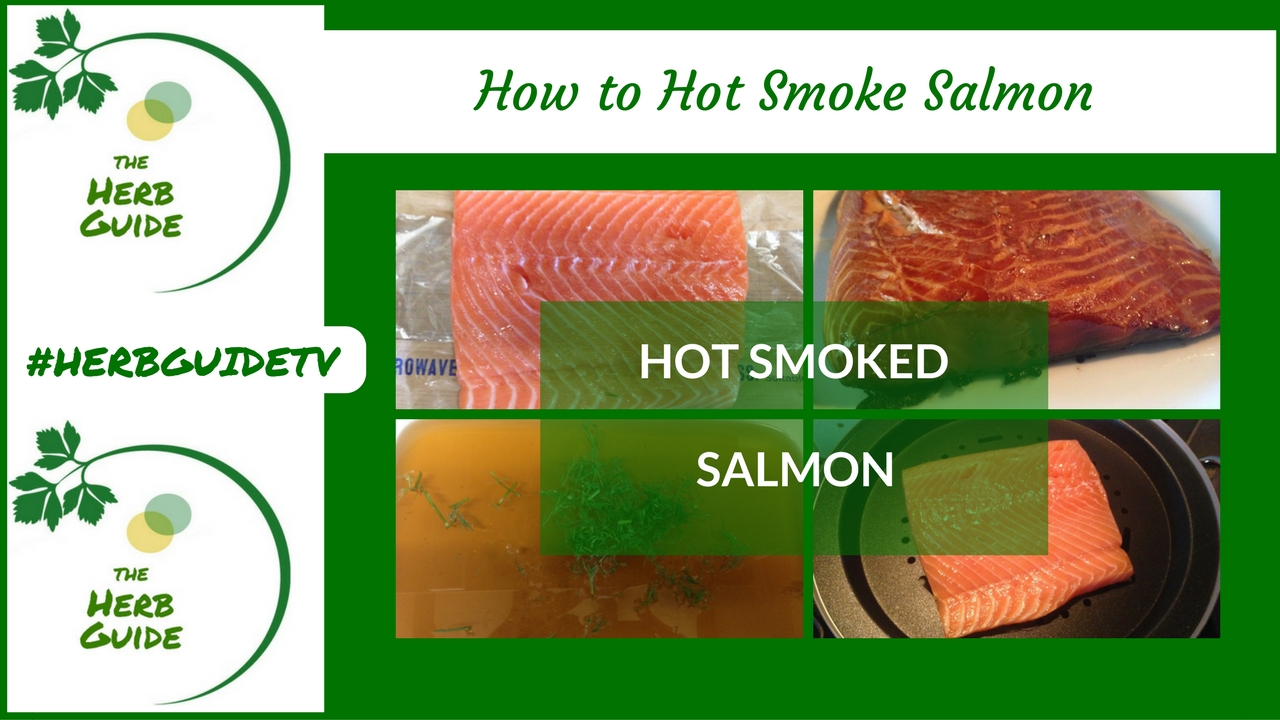 I love hot smoked salmon - check out this video which I've made showing you how to make it. It opens on my sister site - Find-a-seafood-recipe. 
Dill Salmon Recipe
By Liz Alderson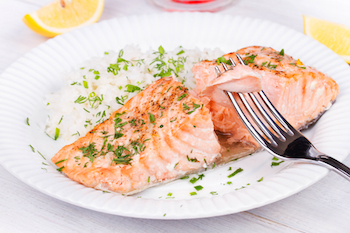 Simple Dill Salmon recipe - a simple marinade then bake in the oven for great results which are dinner party standard.
Prep Time: 30 minutes marinade

Cook time: 15 minutes

Yield: 4

Main Ingredient: dill, salmon, lemon
I may receive a commission if you purchase something mentioned in this post. See more details here  This will not affect the amount you pay.