Salmon Recipe with Basil Dressing
As an Amazon Associate I earn from qualifying purchases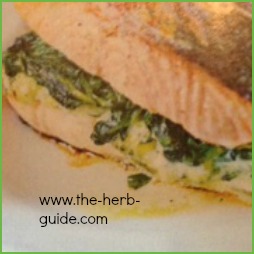 This grilled salmon recipe is served with a basil dressing.
The basil dressing has many other uses. It would be great drizzled over tomatoes or a pasta salad.
---
Serves 4

Salmon

4 skinned salmon fillets
2 large tomatoes - thinly sliced
Basil Dressing
2 tablespoons red wine vinegar
2 tablespoons olive oil
1 finely chopped small onion
handful of basil leaves - finely chopped

First thing to do is make the dressing so that the flavors have time to mingle.
Put all the ingredients into a bowl and beat them together. A balloon whisk is the best, but if you don't have one, then use a fork.
Alternatively, put the ingredients in a screw top jar and give it a good shake to mix it together - taste and add salt and pepper if you need to.
Pop the bowl or jar into the fridge to chill whilst you cook the salmon.
Heat the grill to high.
Rub a little of the dressing onto the salmon fillets.
Grill for about 4 minutes either side, rubbing a little more dressing on when you turn.
You can tell when the salmon is cooked because it will be firm to touch.
Place a salmon fillet on each plate, top with some sliced tomato and drizzle the basil dressing over.
Serve with some boiled new potatoes, mixed salad and some thinly sliced bread to mop up the juices.
For this recipe, you can either put all the dressing ingredients in a bowl and whisk together with a balloon whisk or stick blender, but my favorite method is to put it all in a screw top jar and shake it for a few seconds.
It's a very good method of making any salad dressing recipe- the added benefit is that you can store the jar in your fridge without worrying that it will tip over and spill.
Where would you like to go next?
The Herb Guide

›
Herb Recipes
› Salmon Recipe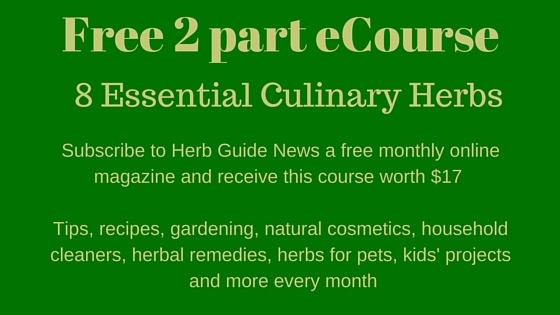 ---
I may receive a commission if you purchase something mentioned in this post. See more details here