Herbs to go With Fish and Seafood
As an Amazon Associate I earn from qualifying purchases

Herbs compliment seafood very well. From a parsley sauce over your cod, to a fine Bernaise drizzled over salmon.
The list below is not exhaustive, but it's the main herbs that you would use with fish and seafood. I would add sorrel to this list too - a nice sorrel sauce with a plain grilled fish steak lifts it to great heights.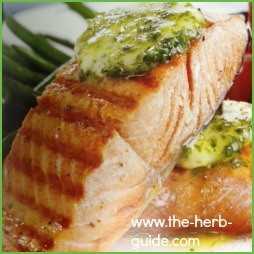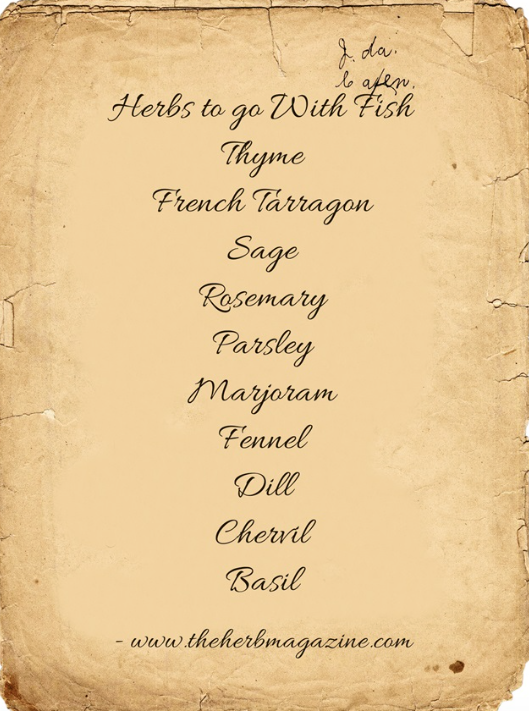 ---
I love mussels and this recipe is one of the tastiest you'll come across.
The herb used is thyme which really makes for an aromatic experience - you add leeks and bacon and loads of crusty bread to mop up all those juices.
Recipe - click on the photo
---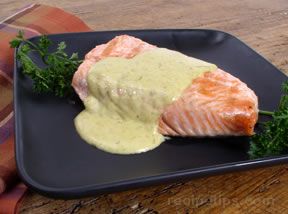 The classic Bernaise Sauce uses tarragon and tarragon vinegar
If you follow the instructions, it will work every time.
An excellent sauce to get into your kitchen repertoire as it goes equally well with seafood or meat.
Photo and recipe from RecipeTips.com
---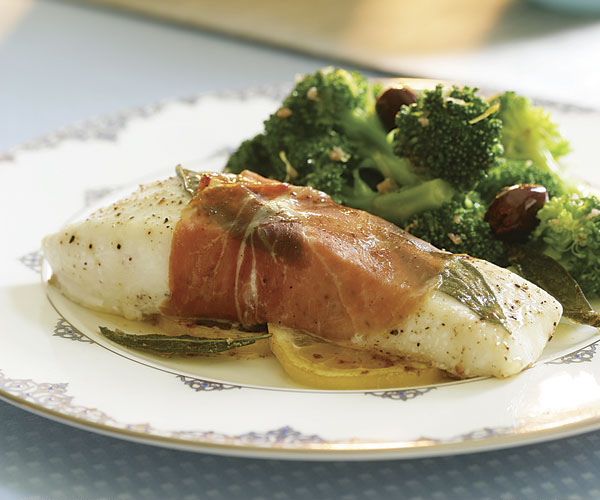 This is something else - Halibut with Sage and Prosciutto. Yum yum!
Simple and quick to make, this is worthy of the finest dinner party.
Recipe and photo FineCooking.com
---
---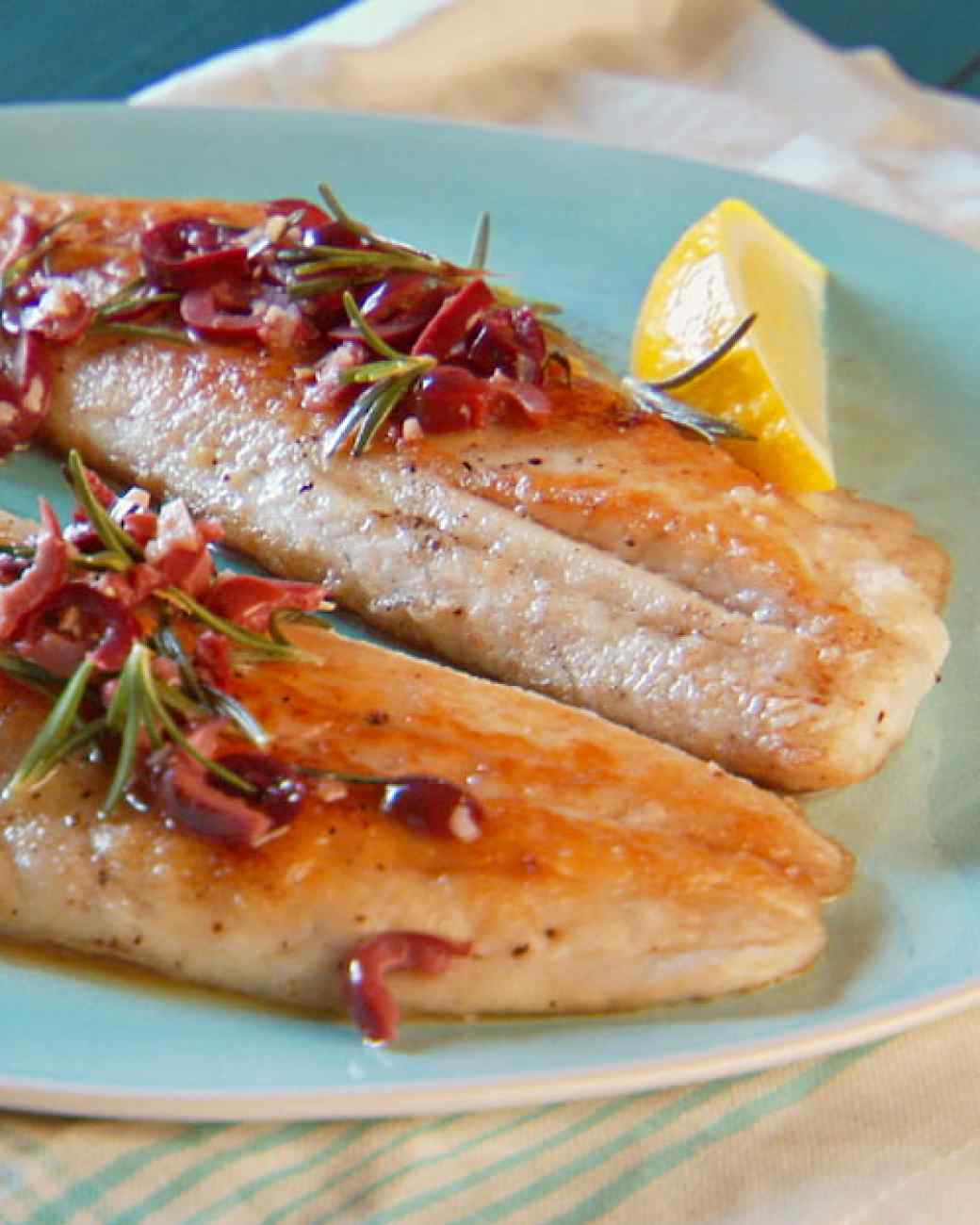 Fish Fillets with Rosemary.
There is a video to watch as well as the written recipe, which shows you how super simple it is to cook this recipe.
It's got white wine, garlic and black olives too, but you can substitute any of these ingredients if you like.
Serve it with plain boiled potatoes and some buttered vegetables for instance, peas, beans, broccoli, carrots, corn, depending on your appetite.
Recipe and Photo MarthaStewart.com
---
Classic Parsley Sauce - Max from Kvalifood.com talks you through making this and other white sauces that you will find so useful. Starts with béchamel and goes on to show you parsley, cheese and onion.
A really useful lesson in sauce making.
---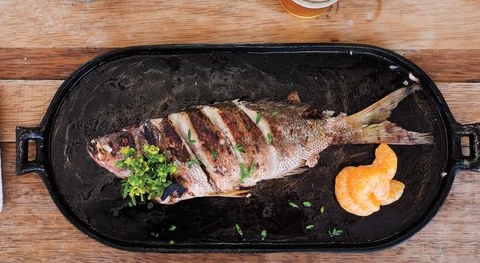 Very unusual combination of marjoram and tangerine. Grilled or barbecued, this will go down so well.
Recipe and photo Epicurious.com
---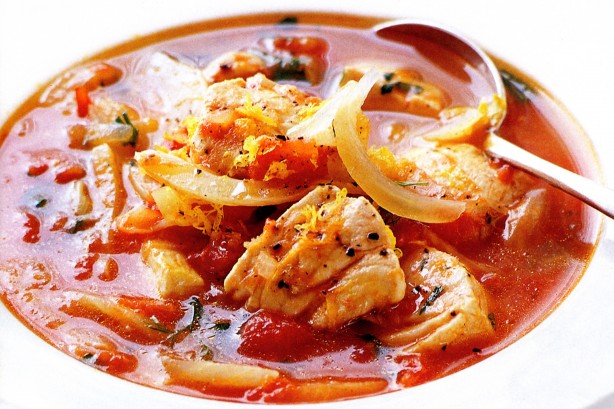 This looks like a long list of ingredients, for which I apologise, but I really couldn't leave this Fish, Fennel and Tomato soup off this page.
The ingredients are all mainstream, nothing fancy that you will only use a teaspoon of and then the jar will sit in your cupboard forever, so do give it a go.
Great with crusty bread
Recipe and photo Taste.com.au
---
This dill sauce will go with any fish - yes, really any fish at all. 
It's extremely versatile - you could even use it as a dip for chips and cut up veggies.
For the recipe click on the photo.
---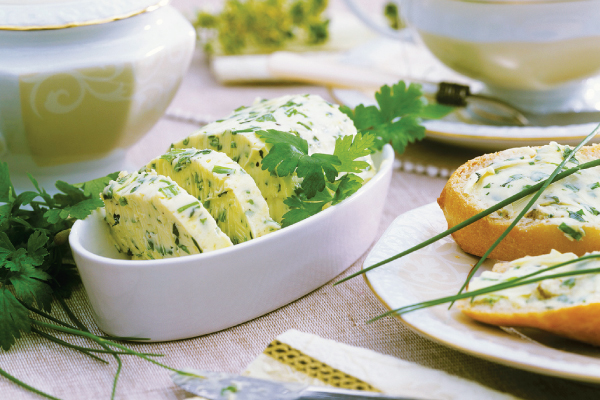 This is a superb recipe for Chervil Sauce and as an added bonus, there is a recipe for Chervil Butter.
Photo and recipe from 
---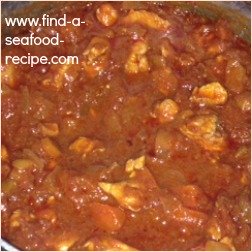 This is my all time favorite fish dish.
Monkfish in a Tomato, White Wine and Basil Sauce with Black Olives.
It is delightful and you will love it too.
Serve with some new potatoes and plainly cooked vegetables.
---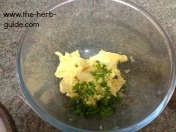 Quick garlic butter recipe - this goes great just popped on top of any plainly cooked fish. 
Use any of the herbs listed to make a simple herb butter - again, pop it on top of your hot fish to melt.
---
The Herb Guide

>
Herbs and Their Uses
> Herbs to go With Fish and Seafood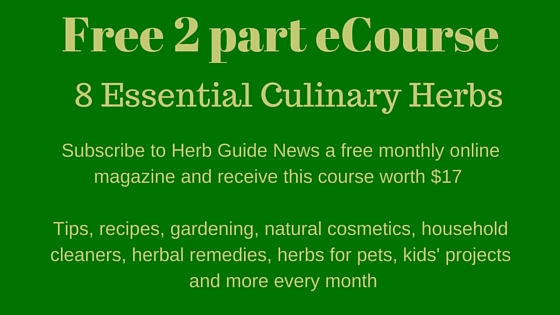 ---
I may receive a commission if you purchase something mentioned in this post. See more details here