Mussels with Leek, Bacon and Thyme Recipe
As an Amazon Associate I earn from qualifying purchases

This thyme recipe is for mussels with leeks and bacon.
Many people are confused as to which herb goes best with which meat or vegetable.
There's no definitive answer here - many herbs blend with different meats, fish and vegetables - it depends on the recipe.

Thyme adds a delicate taste and aroma to this recipe.
For other herbs that go with fish and seafood I've written a chart.
You will notice that this recipe calls for one glass of white wine - now, you have a choice what to do with the rest of the bottle - you could share it of course, but you could alternatively exercise 'cook's privileges' and drink it yourself whilst cooking/washing up or doing any tedious household task.

---
Mussels with Leeks, Bacon and Thyme Recipe

2.2 lbs (1 kilo) fresh mussels
1 oz (25g) butter
6 rashers streaky bacon - chopped into pieces
1 leek - thinly sliced
fresh thyme - stripped from the twigs - about 1 tablespoon

1 glass white wine

Heat half the butter in a large heavy pan and fry the bacon for a few minutes until beginning to brown.
Add the leeks and thyme then cook gently for about 4 minutes until they're soft.
Turn the heat up to high.
Add the wine and the mussels.
Cover and cook for around 4 to 5 minutes, shaking the pan occasionally to distribute the mussels.
When they have opened, they are cooked.
Remove them with a slotted spoon to a serving dish.
Add the other half of the butter to the cooking juices and boil for about a minute until bubbling.
Pour over the mussels and serve immediately with crusty bread to mop up the juices - the thyme will smell divine.

This recipe serves 2, but can easily be doubled up for more.
To prepare the mussels, wash and scrub the shells then pull off the beards.
You have no need to worry about food poisoning if you buy them from a reputable source, then assess that they're alive prior to cooking.
Tap the shells and any that don't close are dead - so discard them.
Discard any where the shells are cracked or broken - you shouldn't get many if you've got them from a good source.
Once they're cooked, any that haven't opened have also gone to the great mussel bed in the sky, so don't eat them - throw them away.
If you buy them in advance of cooking, then do not store them in water - simply put them in the fridge and use within a day.
What would you like to see next?
The Herb Guide

›
Herb Recipes
› Thyme Recipe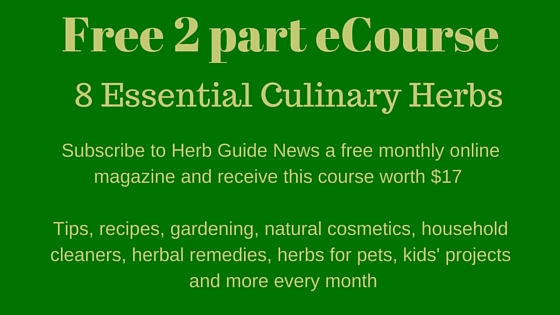 ---
Mussels with Thyme Recipe
By Liz Alderson
Beautiful steamed mussels with thyme, leeks and bacon. Make sure you've got crusty bread to mop up those juices.
Prep Time: 10 minutes

Cook time: 10 minutes

Yield: 4

Main Ingredient: mussels, thyme, leeks, bacon
I may receive a commission if you purchase something mentioned in this post. See more details here