Growing Sorrel
As an Amazon Associate I earn from qualifying purchases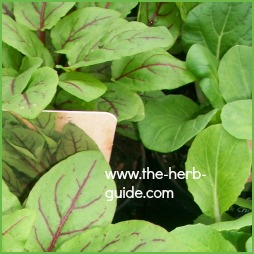 Growing Sorrel

Sorrel makes an excellent soup and sauce. It can be used as watercress and/or spinach in sauce recipes. It is slightly sour (lemony sour) and has the reputation of being a diuretic.
You start off by buying a plant. It's a perennial and will grow year after year, increasing in size as it goes.
---
It grows best in light soil and full sun although it will tolerate some shade - it needs to be sheltered.
It grows to about 2 feet high during the season.
The flowers are reddish green and appear May to July. Cut back the flowers to prevent the plant setting seed and becoming tough.
You can increase your stock by dividing the roots in spring or autumn - plant these about 15 inches apart.
Add a few leaves to a salad - the leaves can be a little bitter for some tastes, so a few leaves added to a green herby salad are best.
Use it in sauce (recipe here Sorrel Sauce) or soup.
Freeze or dry the leaves for out of season use - Preserving Herbs gives instructions for microwave and traditional drying.
Rescue Remedy

If you're lucky enough to have inherited a patch of sorrel but it's weed infested, then treat it like any perennial.
Dig up the clumps in spring or autumn.
Carefully tease out the weeds from the roots and divide the roots into pieces.

Make sure that every piece has some good root and some leaves.

Prepare a bed for the plants, by digging over and making sure that the soil is fine and weed free.
Plant the individual pieces about 15 inches apart, tread them down with your heel, to make sure their roots are firm in the ground and give them a good drink of water.
Keep weed free and you should be rewarded with a very fine crop.
Where would you like to go next?
The Herb Guide

›
Growing Herbs
› Growing Sorrel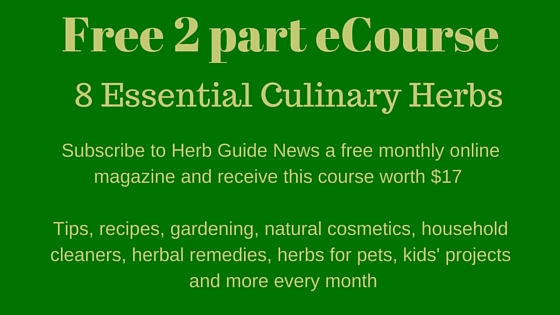 ---
I may receive a commission if you purchase something mentioned in this post. See more details here