Herbs to go with Beef
As an Amazon Associate I earn from qualifying purchases

Herbs to go with beef - one of the main questions I get asked is which herbs go with whatever meat or seafood. 
There are seven main herbs to go with beef. I'm not saying you can't use anything else or that all these herbs are perfect.
I found this list at the RHS gardens in Wisley, England. It was a garden plaque which was for sale in their shop and I thought it would be great to reproduce it for you. There are five parts in the 'Herbs to go With' series - all of them have featured in Herb Guide News Monthly (back issues here)
Herbs to go with beef list 
---
When I first saw the list, I thought that basil was too fragrant and delicate to go with beef, but I forgot Thai Basil and Thai cooking. So, here's a classic Thai Beef with Basil recipe from Martha Stewart. I would prefer to have thinly sliced beef in this 
There's a video to go with it. 
---

You can try a sample lesson to help you decide if the Herbal Academy of New England is the right choice for you - click the link below.
Preview Lesson from the Introductory Herbal Course
---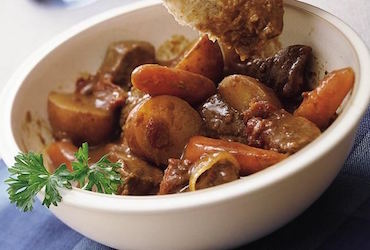 A superb Beef Stew from Betty Crocker. 
A classic which you should be able to cook easily. This one is done in the oven, so I suppose not strictly a 'stew'! If you prefer to cook on the hob, then simmer for around three hours to tenderise the beef, then add the vegetables for the last hour and a half. 
You could also make it in your slow cooker - 6 hours on high, 8 hours on low.
---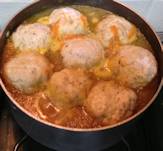 No stew is complete without dumplings.  Herby Dumplings go with any sort of stew (beef, chicken, lamb etc) and you'll be amazed at how easy they are to make without having to buy a packet of mix.
---
---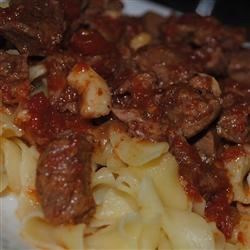 Garlic Lovers Beef recipe from Allrecipes.com. This is so simple, but you really do have to be a garlic lover, it uses two heads of garlic.
Layer cubed beef, onions and herbs with olive oil and tomatoes. Cook slowly then serve over pasta, potato or rice.
---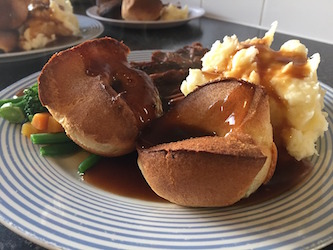 Horseradish Sauce is a must if you're cooking a roast beef dinner. It's also good with oily fish, such as smoked mackerel. I always add some if I'm making smoked mackerel or salmon pate. You use the roots of the horseradish plant to make the sauce, grate it and preserve it in vinegar, then use that to make the sauce itself in small, useable quantities. Full recipe.
---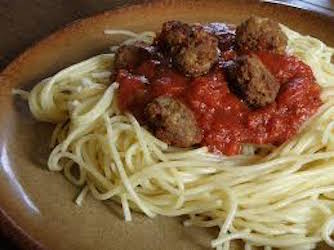 You cannot make Italian Meatballs without oregano - it's an essential.
This Classic Beef Meatballs is from Epicurioius - it gets Four Forks all the way!.
It's very easy to put together and makes about two dozen medium sized meatballs.
---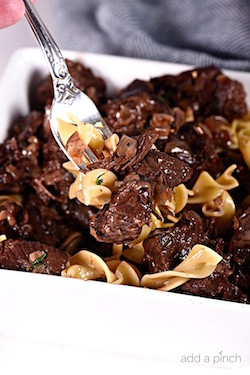 A truly classical Boeuf Bourguignon from AddaPinch.com. 
This recipe makes a traditional dish which you will use again and again.
I like to make these sort of casseroles the day before, that way they will thicken and the flavors will intensify.
You can serve it over creamed potato or on toast triangles - lots of toast triangles to soak up the glorious sauce that you'll get.
---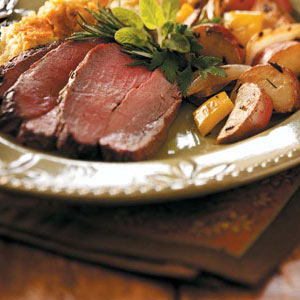 Succulent Rosemary and Garlic Beef Roast from TasteofHome.
One pot cooking like you wouldn't believe. The house will smell fabulous when you're cooking this. Keep the doors closed in case the neighbours come in!
---
I may receive a commission if you purchase something mentioned in this post. See more details here  This will not affect the amount you pay.