Greek Salad
As an Amazon Associate I earn from qualifying purchases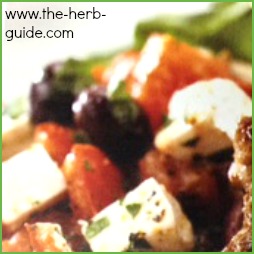 This greek salad is made with fresh parsley and oregano.
If you only have room for a few vegetables in your garden, you're most likely to grow salad crops. These are expensive even in season and most of them are simple to grow.
---

You can try a sample lesson to help you decide if the Herbal Academy of New England is the right choice for you - click the link below.
Preview Lesson from the Introductory Herbal Course
---
Greek Salad
6 ripe tomatoes
1 green pepper
1 small cucumber
1 onion - red or a bunch of salad onions
1 bulb of fennel (optional, see notes at bottom)
lemon juice
1/2 tspn sugar
1 1/2 cups/6 oz (150g) feta cheese
12 black olives
handful chopped fresh parsley
half that amount of oregano
olive oil
Put the lemon juice, sugar, herbs and olive oil into a large bowl and stir well together. You can use a little whisk to combine, or just a fork to mix it all together. Add ground black pepper to taste, but be cautious with any salt, as the feta cheese is quite salty.
Cut the tomotoes, pepper (de-seeded), cucumber and onion into chunks.
Put these into the bowl - if you're using the fennel, add at this point.
Stir it all round so that the salad is coated with the dressing. You can use a couple of spoons to toss and turn the salad.
Crumble the feta cheese on top and scatter the olives over the top.
You can add another drizzle of olive oil over the cheese if you like.
Serve this with some crusty bread to mop up the lovely dressing.
Most homes have space either indoors or out for a few pots. Tomatoes, peppers, salad onions and cucumbers are easy to grow and you can get a good enough crop off a plant or two to make it worth your effort.
Imagine making this salad with your very own home grown tomatoes, pepper, cucumber and herbs - picking your tomatoes, warm from the sun from your own garden - lovely - then selecting some fresh herbs to throw in - won't everybody be impressed?
However, it's just as good made with ingredients from the shop, so don't let it worry you - whatever effort you make people should appreciate and they will most certainly love the fresh taste of this lovely dish.
You can use green or black olives and the fennel is optional. If you use the fennel, just take a potato peeler and make shavings into the bowl.
The greek feta cheese adds a lovely sharp, salty taste to the mixture of fresh salad vegetables.
Where would you like to go next?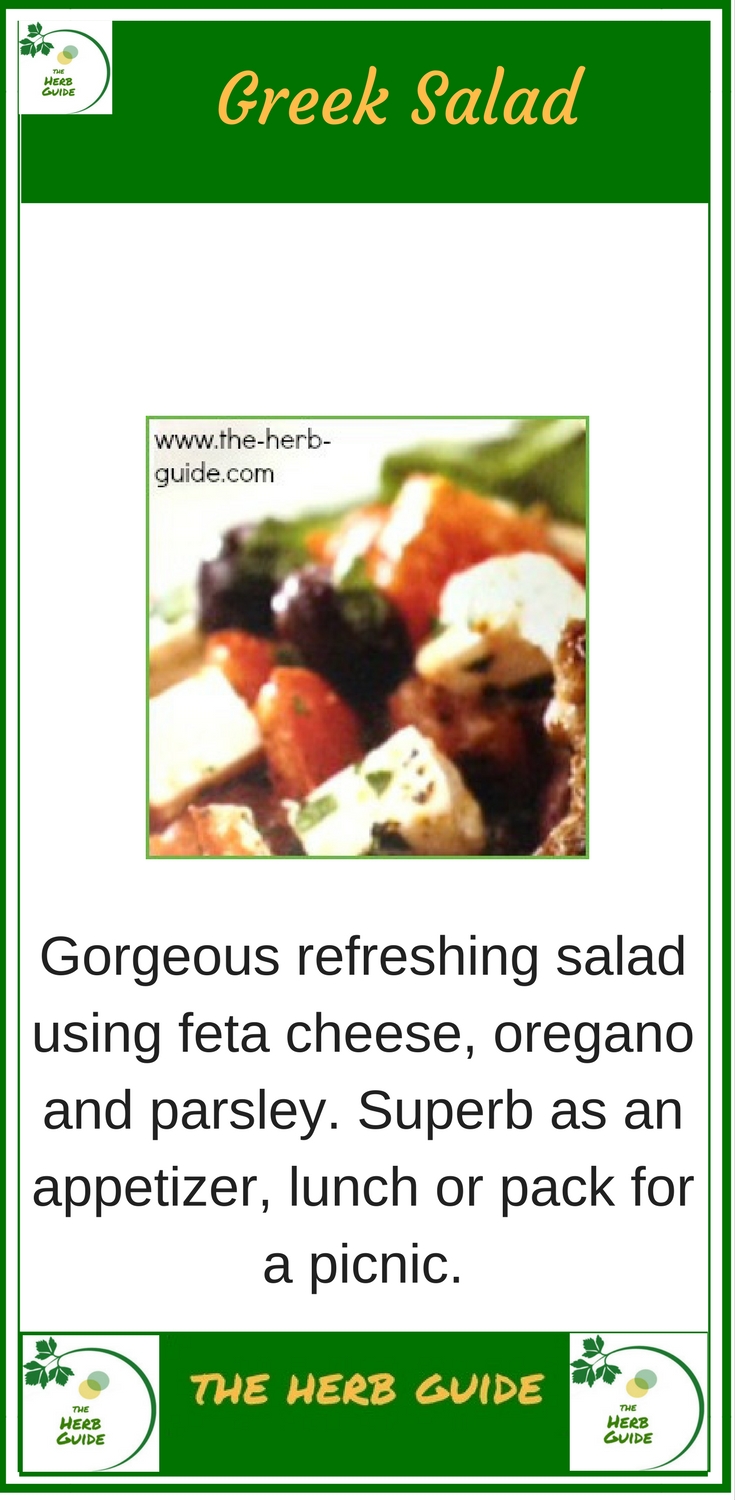 I may receive a commission if you purchase something mentioned in this post. See more details here  This will not affect the amount you pay.