Christmas Herb Guide 
As an Amazon Associate I earn from qualifying purchases


Christmas Herb Guide Special Issue. How to make sage and onion stuffing, a Rosemary Christmas Tree and Herb Fire Lighters. Great selection of gifts starting from under $5
A special Christmas Herb Guide issue to wish you a very Happy Christmas and give you some last minute reminders about how to make sage and onion stuffing and a Rosemary Christmas Tree which I've been asked about.
Have a browse through the Herb Gift pages - you've still plenty of time to order from Amazon and have gifts delivered - the earlier you order, the better choice you'll get.
---

You can try a sample lesson to help you decide if the Herbal Academy of New England is the right choice for you - click the link below.
Preview Lesson from the Introductory Herbal Course
---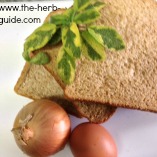 Sage and Onion Stuffing
It's not Christmas without sage and onion stuffing for your turkey and if you click on the photo, you'll find step by step photo instructions as to how to make it.
It is super simple to make - you can make it up to the point before you add the egg and freeze it. It will defrost quickly and you can then add your egg(s) ready to cook on Christmas Day.
---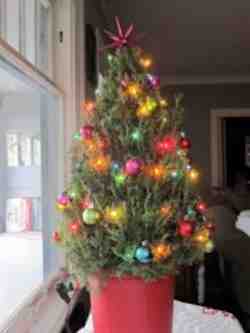 It's not too late to get a gorgeous Rosemary Christmas Tree for indoors.
Find a neat conical shape and trim it - add some small decorations and you've got a beautiful, scented table tree.
---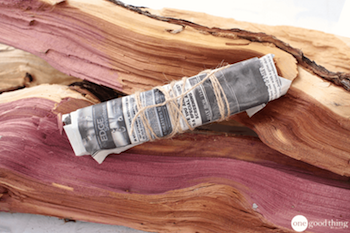 These Herb Firelighters are so quick to make and will make your house smell fabulous when you use them.
Jillee from OneGoodThingbyJillee has written a great article on how to make them, even showing you how to dry orange peel to use in them.
I'd recommend some rosemary in the bundle for a change - use what you prefer or what you've got to hand. Even the twigs where you've stripped off the leaves will give you the scent.
---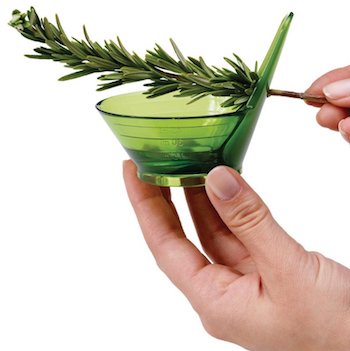 Christmas Herb Guide - gifts under $10
A wonderful selection of really neat and useful herb gifts which would be great for the herb lover in your life.
Just right for a Secret Santa, a work colleague, a neighbour who is very kind all year or stocking fillers. Or treat yourself as a special 'thank you' from you to you.
---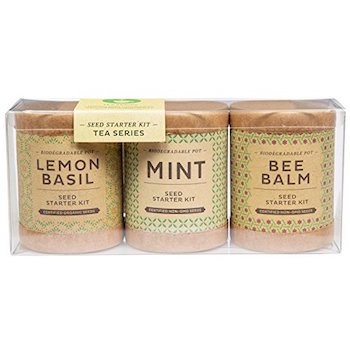 From $10 to $25
There are some wonderful gifts in this price range - from herb growing kits, through insulated ceramic mugs which brew herb tea to a hanging herb dryer.
Gorgeous gifts that will thrill your friends and family - it's always a problem trying to wade through the thousands of items available, so I've done some searching and found some of the very best and 'different' herb gifts for you.
---
From $25 to $50
There are some real 'wow' gifts in this section of the Christmas Herb Guide, but still very reasonably priced.
For instance, these fantastic self watering herb growing kits are stunning and perfect for the person who is away frequently or who is less than green thumbed. There's a luxurious herbal aromatherapy pillow available in lots of different colors - and that's just a couple of items.
Have a browse and see if anything ticks the right boxes for you.
---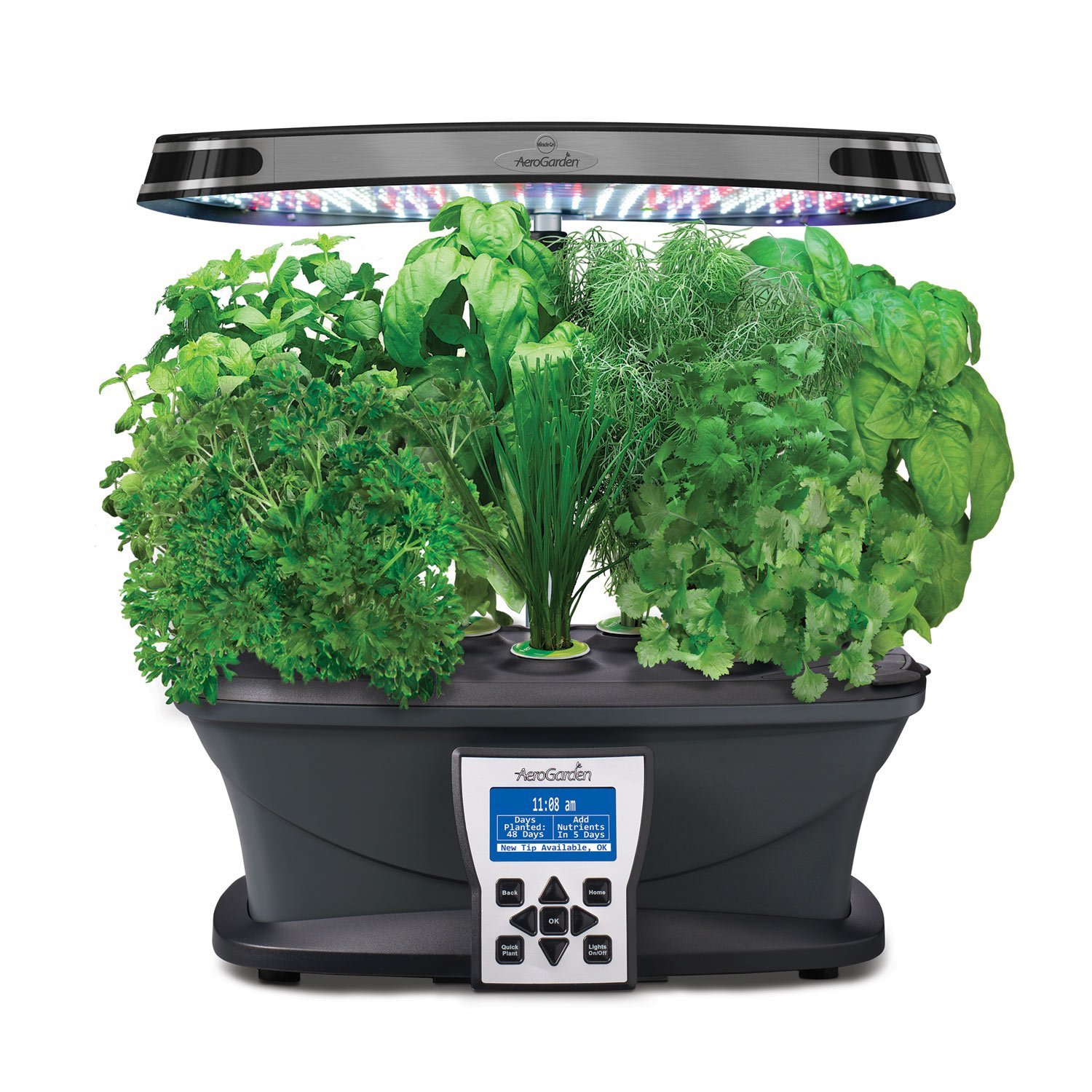 Christmas Herb Guide
Aerogarden Herb Growing 
The Aerogarden is the ultimate for indoor herb gardening.
The prices range from around $45 for the three pod version (black) it's available in white, red and blue, so you can buy to co-ordinate with kitchen decor.
The hydroponic system combined with the grow light gives super fast growth - I was harvesting in the first 10 days to keep the basil and dill within the confines of the unit, they were overpowering the other herbs. Within three weeks, I had enough mint to harvest and dry to make tea!
You can grow a variety of herbs, salad leaves, tomatoes, chillies and flowers - you can select your own seed mixture if you prefer, but most kits come with pre-seeded pods which give a good mixture of herbs.
I am so thrilled with mine - I'm very tempted to buy another but I have such a small kitchen.
Click on the link and have a read about them - I do recommend buying from Amazon, you get a great range to choose from and delivery is efficient. There are links on the page.
---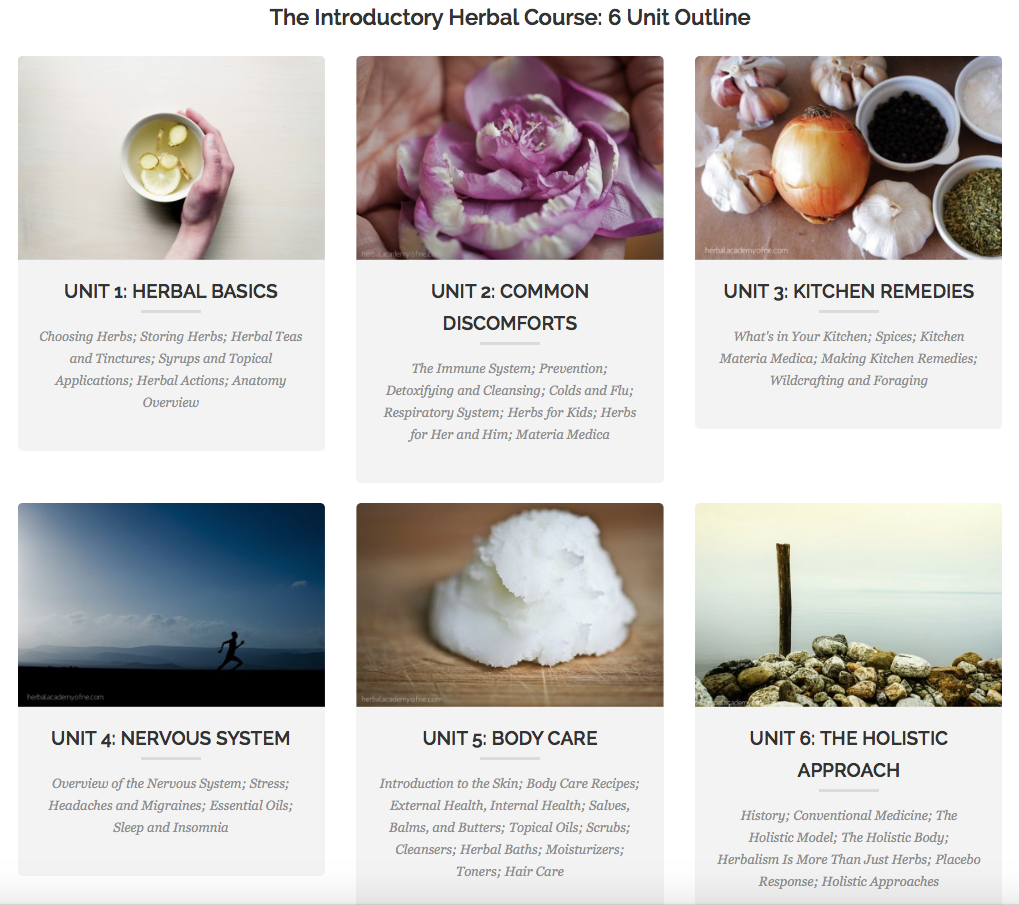 Herbal Academy of New England
Herbal Courses
The Herbal Academy of New England is one of the very best provider of online Herbal Medicine courses.
The Introductory Course is a great start for anybody who's wanting to learn how to take responsibility for themselves - it covers so much.
There's a very comprehensive explanation of how the body works, basic herbal remedies for minor illnesses, sleep remedies and tells you which herbs are safe for children. The body care section will save the cost of the course in itself, showing you not just how to deal with skin problems, but how to make basic skin care products.
If you were to buy someone (or yourself) this for a present, it would be something that would last a lifetime.
You can read more about the course by clicking on the photo - I have written about each unit, I loved doing the course so much.
---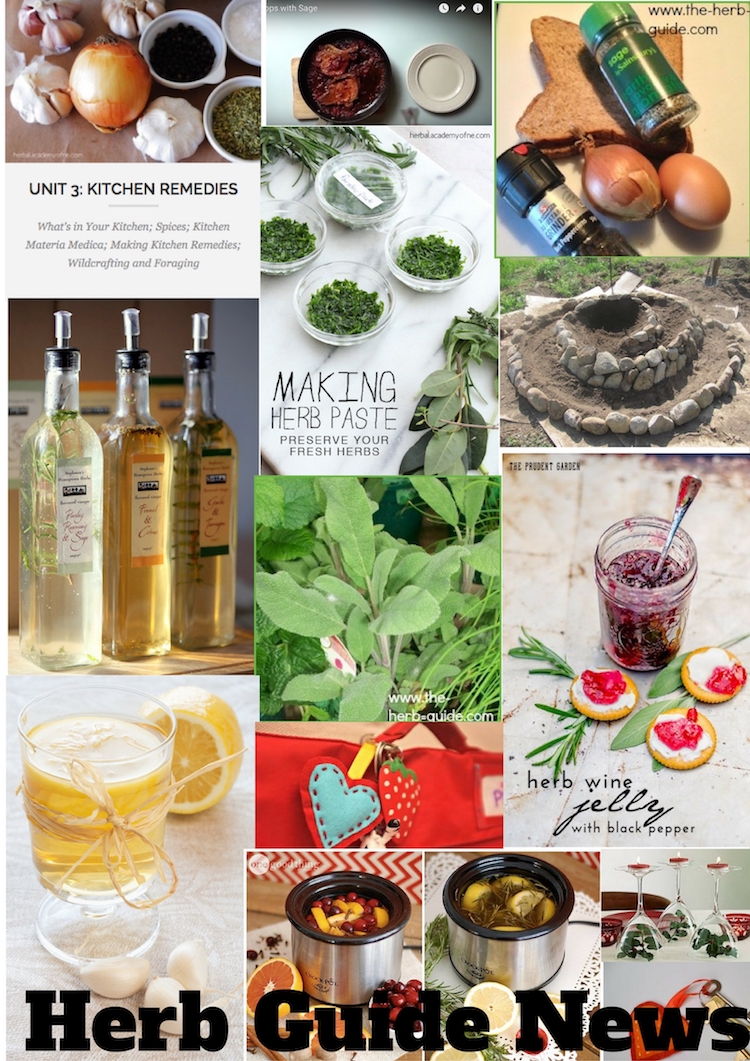 One final link for you - the last issue of Herb Guide News had some great Christmas idea, for homemade gifts, room scenters and decorations. Click on the poster above to read.
---
I may receive a commission if you purchase something mentioned in this post. See more details here  This will not affect the amount you pay.