Male Sexual Herbs
Male Sexual Herbs


These Chinese herbs have been used for thousands of years to increase male libido.

They will also improve your overall health.
---
Horny Goat Weed

It increases the levels of nitric oxide which is essential to achieve an erection.
Erection starts with sensory stimulation in the brain then the impulses from the brain trigger the release of nitric oxide.
This in turn causes the muscles of the penis to relax and blood flows to the tissue to cause an erection.
Nitric Oxide declines with age and many men just need to boost their levels of nitric oxide.
Ginseng

Ginseng has long been acknowledged as good for increasing energy, stamina, alertness and libido.
It is an adaptogen and helps with physical or emotional stress and fatigue which are major passion killers.
It normalises hormone imbalances, boosts your metabolic rate and improves blood flow to the genitals, thereby improving male sexual performance.
It is also reputed to increase nitric oxide levels and has the same effect as the Horny Goat Weed.
Gingko Bilbao

Gingko improves blood flow around the body.
It improves blood flow to the brain, thus improving concentration and improving memory.
It helps blood flow to the extremities of the body including the genitals and acts as an anti-oxidant in the body.
It treats peripheral vascular diseases which can impede the flow of blood around the body, including the genitals.
In most cases of reduced libido, impotence and erectile dysfunction, it is poor circulation and lack of nitric oxide as the root cause.
These herbs will assist in improving those problems and so your libido and ability to obtain an erection should return.
The 2 links below are to free ebooks and information about safe natural remedies to improve sexual performance.
You can either download or read online.
Ebook about Low Libido and Natural Remedies


Ebook about Impotence and Erectile Dysfunction

Other pages that may be of interest to you
The Herb Guide

›
Herbal Remedies
› Male Sexual Herbs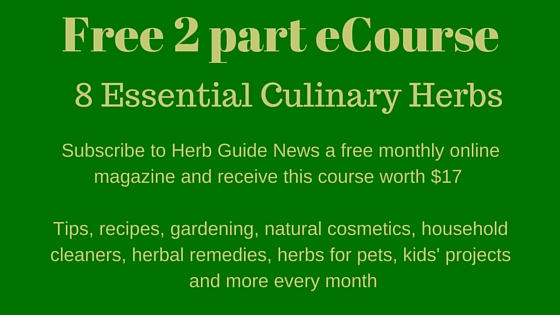 Some of the links on this site include affiliate links, providing the Herb Guide a small percentage of the sale at no additional cost to you. You are not obliged to use these links to make a purchase, but if you do, it helps to support this site.
Home
|
Contact
|
Sitemap
|
About Me
Herb Guide TV

---